VH Skincare VH Method Peel Interview
3 min read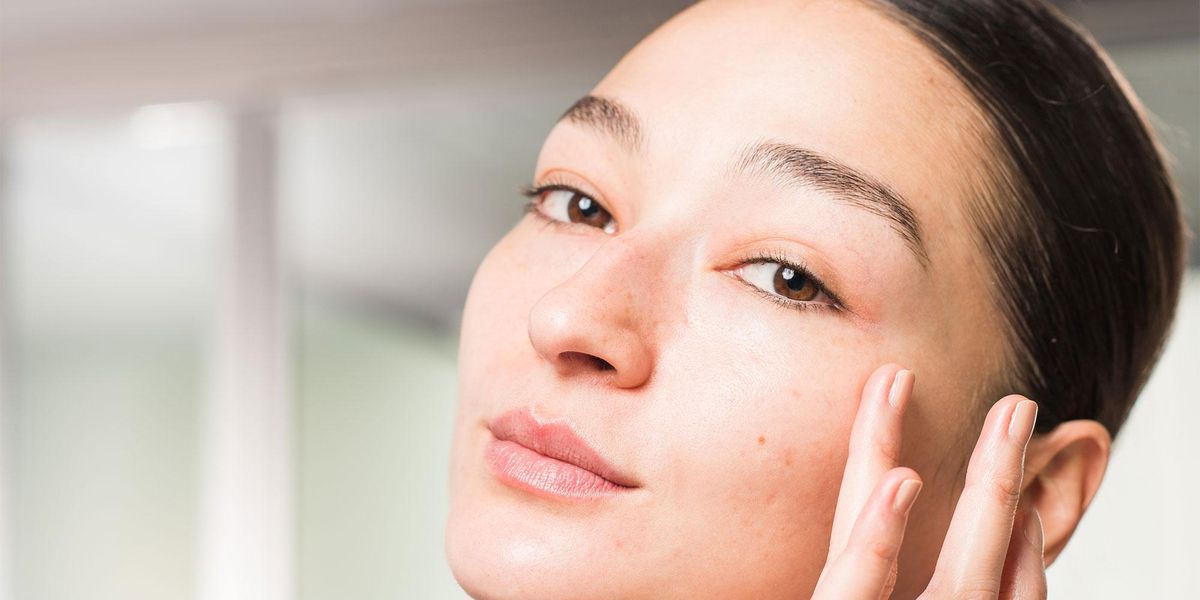 Every so often a beauty discovery is shared in a whispered tone among friends, launching the product into need-it-now status. A few weeks ago, at the Brentwood studio of celebrity aesthetician Vanessa Hernandez, I was given a few samples of her brand new version of the brightening discs and told that they would impart an unparalleled morning glow almost after immediate use. As a beauty writer (and someone who also struggles with melasma), my curiosity about the pre-soaked pads was piqued. I needed to know more about these exfoliating pads, so I spoke with Hernandez about how her first product launch can help achieve your skin-care goals.
Why were brightening pads your first launch?
"The last couple of years have been about the K-beauty twelve step process but since I'm a less-is-more kind of girl, I wanted to create the ultimate multi-use product. These pre-soaked towelettes are just amazing because they gently exfoliate, create luminosity, boost collagen production, and help tighten skin. Plus, they can be swiped across face and body."
How are the different than other pads in the market?
"There are other incredible pads out there but many are just way too aggressive. Their acid content (a combination of salicylic, lactic and glycolic) isn't tempered by enough soothing ingredients so they can cause irritation around the nose and mouth. I believe in harnessing the incredible power that these acids provide and I wanted to include the same percentage of those ingredients in my pads, so I buffered them with moisturizing and calming agents like niacinamide, chamomile and hyaluronic acid."
What else makes them unique?
"I really believe in my special ingredient combination because they are toning and brightening but also nourishing and rejuvenating. Not only are the pads packed with green tea for calming inflammation, but they're also infused with vitamin K to help strengthen the skin's barrier and zinc which is known to have healing properties.
"I also included essential oils in the formula. I know some people don't like, but as the daughter of an aromatherapist and someone who was treated with lavender for a sore throat, I just love them. My star ingredient however is my SWT-7 stem cell complex. It's a unique, plant-derived complex from the Himalayas; while more research needs to be done,
it's been shown to soften the skin and blur the appearance of fine lines. I wanted to pump in the maximum amount of this ingredient into these pads, and was told that I was crazy because of it, but I did it! This is the anti-aging component in the formula because it stimulates collagen and cell turnover. It will boost your skin's barrier, rather than strip it which other pads on the market are known to do. No one has wipes with stem cells baked in—these are truly the first of its kind."
Can these pads really be more effective than a laser?
"If we're talking about melasma, one hundred percent yes
. With melasma, if you do a laser treatment with heat, it could actually worsen the condition. Pads are a great way to tackle the problem because they can be used year-round and there's no heat element to worry about. If you use these pads every other day, you could get a result similar to an effective laser. I'll just add that I always recommend them with a stable form of vitamin C and a gentle retinol in non-summer months. This combination will give you a laser-like result."
What results will you see over time and how long do you need to use them?
"If you start by using them three times a week, you will see results pretty quickly. Using the wipes has a cumulative effect effect on your skin–we know this from one of the stem cell studies. Someone who already has pretty youthful-looking will notice a more even-tone in about thirty days; those with acne or pigmentation will see improvement after sixty days."
Who should use these pads?
"The amazing thing is that these pads work for all skin tones and all skin types. Honestly, if you're struggling with a skin issue, or just want to improve your overall skin health, with regular use, these little pads are the ticket to glowing skin."
Shop Our Fave Acid Peel Pads:
window.REBELMOUSE_ACTIVE_TASKS_QUEUE.push(function(){
window.REBELMOUSE_STDLIB.loadExternalScript("https://htlbid.com/v3/coveteur.com/htlbid.js", function() {
});
});
window.REBELMOUSE_ACTIVE_TASKS_QUEUE.push(function(){
!function(f,b,e,v,n,t,s){if(f.fbq)return;n=f.fbq=function(){n.callMethod?n.callMethod.apply(n,arguments):n.queue.push(arguments)};if(!f._fbq)f._fbq=n;n.push=n;n.loaded=!0;n.version='2.0';n.queue=[];t=b.createElement(e);t.async=!0;t.src=v;s=b.getElementsByTagName(e)[0];s.parentNode.insertBefore(t,s)}(window, document,'script','https://connect.facebook.net/en_US/fbevents.js');fbq('init', '1248680838922690');fbq('track', 'PageView');
});
window.REBELMOUSE_ACTIVE_TASKS_QUEUE.push(function(){
window.REBELMOUSE_STDLIB.onElementInViewport({ threshold: 400, selector: "video", oneTime: true, onIntersect: function(entry){ var element = entry.target; element.setAttribute("allow","autoplay"); element.loop = true; element.muted = true; element.autoplay = true; element.setAttribute("playsinline","true"); //element.controls = false; element.play(); } });
});
https://coveteur.com/vh-skincare-vh-method-peel