USDA grant aims to educate local kids about growing food, eating healthy | Local News
3 min read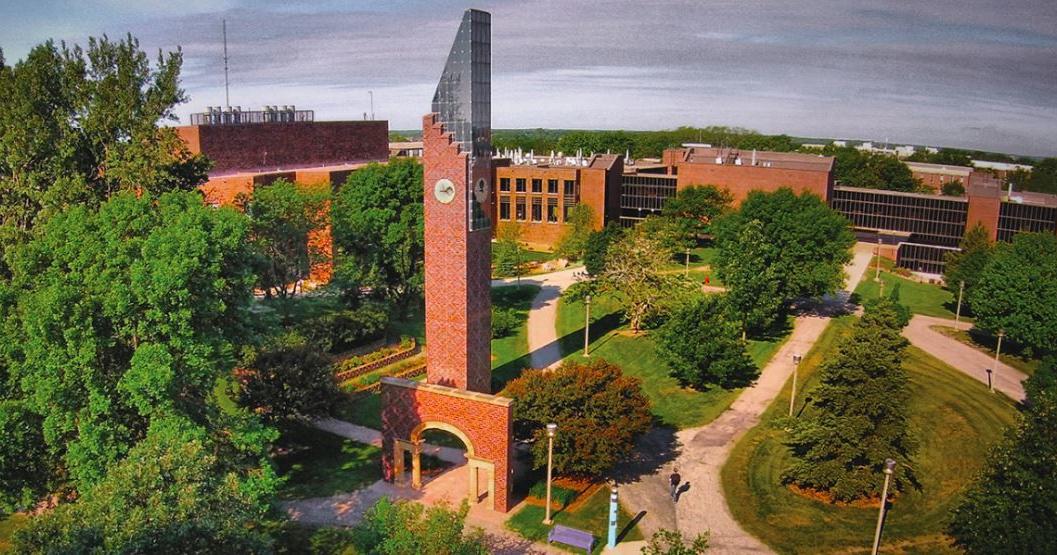 MANKATO — It isn't necessarily a 13-year-old's dream to pull weeds, get a lecture in agricultural production, or hear the reasons that green beans are a better choice than Pizza Rolls.
A new Mankato-based program will aim to provide those lessons while figuring out a way to make it fun.
"That's the challenge," said Shane Bowyer, a faculty member at Minnesota State University and director of the Agribusiness and Food Innovation Program in MSU's College of Business.
MSU was the lead applicant in a successful grant application to the U.S. Department of Agriculture to teach kids in the area, as well as those in south Minneapolis, about growing fruits and vegetables, about how food is produced in Minnesota, and about how health and nutrition can be factored into decisions about what to eat.
With the first event just months away, the people behind Ag in Action are brainstorming how to make learning those lessons an entertaining and enjoyable experience.
The late-April event will include educational stations created by students in a new Agriculture and Leadership course at MSU.
"The college kids will be teaching the younger kids about things in agriculture and food," Bowyer said.
Children will also receive "passports" that they can use to make purchases from a range of options offered by food trucks hired for the occasion. And organizers are exploring the possibility of holding the event at Sibley Park and bringing in farm animals for attendees to meet. The alternative location, which would make it more difficult to include the animals, is on the MSU campus.
Middle school and high school students from the Twin Cities will be bused to Mankato for the Ag in Action event. The young members of MY Place, formerly the Boys and Girls Club of Mankato, will be the target audience locally with organizers also reaching out to surrounding communities.
In the ensuing months, the program will line up green-thumbed folks to provide gardening lessons for the MY Place kids, teaching the skills — and hopefully the fun — of growing from seeds to harvest some of the food they eat.
"They'll go through the process of learning when to plant, tend to the gardens throughout the summer and harvest," Bowyer said.
In the end, they will be able to reap what they sowed, earning credits for the work they put in to "purchase" some of the produce at a special farmers market to bring home to their families.
The summertime program will also offer other ag-related activities, nutritional education and information about careers in agriculture.
The diverse membership at MY Place will help the program meet its goal of increasing awareness of agriculture and ag careers among young people, particularly Black, Indigenous and people of color. Similar gardening efforts will be launched in south Minneapolis by the Greater Minneapolis Council of Churches.
One of the objectives of the program is to help kids learn about healthy alternatives to fast food and processed food, which predominate in urban food deserts where large supermarkets with lots of fresh produce are absent. Those communities often have less exposure to agriculture, as well.
MSU's partners in the program include GMCC, MY Place and Model Citizen, a farm-based agricultural education center in Paynesville that teaches about farming of produce and small livestock, entrepreneurship and even culinary techniques using the food produced at the farm. Field trips to Paynesville are planned for both the Mankato and Minneapolis program participants.
Everything from seeds to shovels, from bus rentals to food trucks, from staffing to planning, is being financed with a $225,000 grant from a USDA program to boost awareness of agriculture among youth.
Bowyer and Christine Mollenkopf-Pigsley, a faculty member in MSU's College of Social and Behavioral Sciences, led the effort to recruit partners and seek the grant. Mollenkopf-Pigsley said the program will benefit not just the teenage participants but also the college students who will implement much of the programming — building skills in leadership, entrepreneurship, social justice and environmental stewardship.
The federal funds will allow the program to operate for two years, but organizers are hopeful it will continue beyond that if its success generates other grants, corporate sponsorships and private contributions.
"And then hopefully be sustainable after that," Bowyer said.

https://www.mankatofreepress.com/news/local_news/usda-grant-aims-to-educate-local-kids-about-growing-food-eating-healthy/article_9ba4d0b0-7ef4-11ec-9b64-3f60cc8778cd.html