These are the 14 best British beauty brands to know
4 min read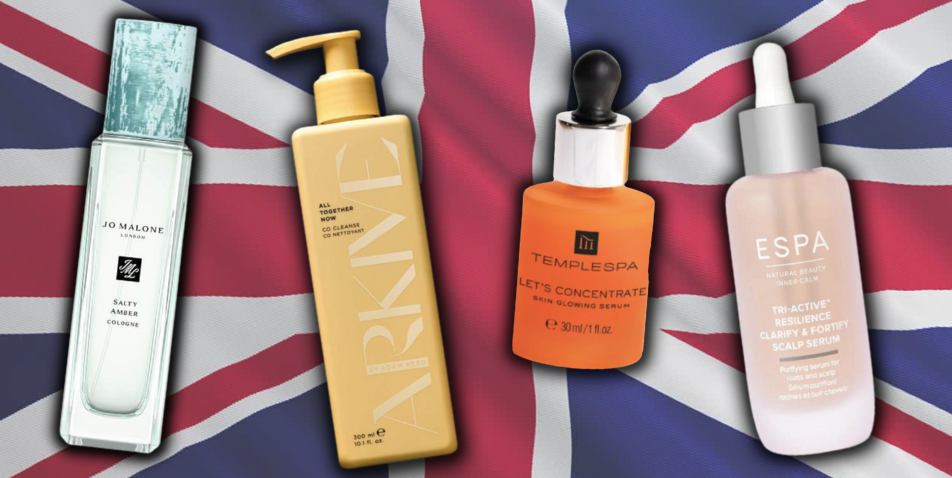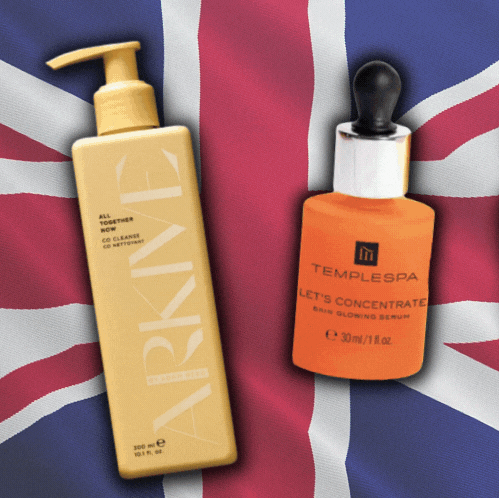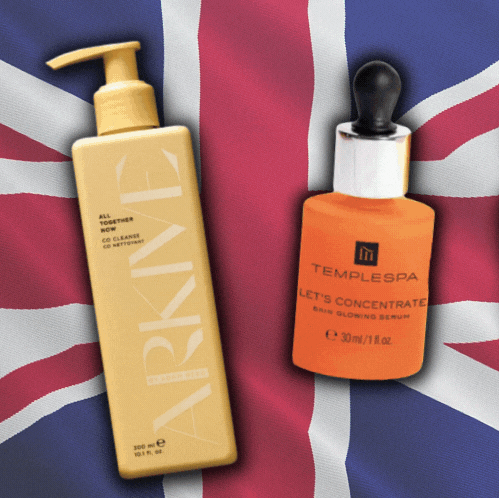 Getty Images
British beauty is on the rise. In fact, research carried out by No7 found that searches for 'British Beauty' have risen by 196% over the last few months in light of the Queen's Platinum Jubilee taking place this weekend.
Meanwhile, beauty brands big and small are marking the occasion with everything from Jo Malone's Britain Cologne Collection (a series of fragrances reminiscent of seaside air and salty walks) and Elemis' bestselling and iconic Pro Collagen favourites to Charlotte Tilbury's Platinum Jubilee make-up kit.Because, really, what better time (and excuse) to celebrate a bit of homegrown beauty?
Below, the best limited edition collections and cult buys as chosen by Women's Health.
Advertisement – Continue Reading Below
Jo Malone London
lookfantastic.com
£56.00
What could be more British than fragrance brand Jo Malone? A new limited edition Scents of Britain Cologne Collection, perhaps? Inspired by the good ol' British seaside, the latest colognes, including the brand's iconic Wood Sage & Sea Salt, will have you dreaming of fresh, salty air and seaside walks with just a single spritz.
Founded by Sam Jameson, this bath and bodycare brand does things differently. Not only is Soapsmith all about tapping into the power of scent but all of its London-made products come inspired by the city's creativity. The Walthamstow hand wash, for instance, pays reference to William Morris and his iconic 'the strawberry thieves' print.
It might be inspired by the Mediterranean, but Templespa's roots are firmly grounded in the UK – and have been since spa seekers, Liz and Mark Warom, thought up the brand some years ago. The latest formula from the duo is a new vitamin C-enriched serum promising serious glow, dewy skin and a scent on par with freshly squeezed orange juice.
A tried and true British beauty brand, Elemis is celebrating its heritage with a new limited edition collection featuring its bestselling Pro Collagen range. It features the OG Pro-Collagen Cleansing Balm, Pro-Collagen Marine Cream SPF30 and Pro-Collagen Night Cream–and with a saving of almost £50. Run, don't walk.
There's not much we don't love about Aurelia London. Be it the CBD packed Super Serums, new and limited edition Luxe Glow Collection or probiotic lip balms, the brand stays true to its sustainable promise and offers up soothing formulas that tend to sensitive skin.
6
Amanda Harrington London
Amanda Harrington London
amandaharrington.com
£26.00
Jennifer Aniston, Sienna Miller and Dua Lipa are just a few of the celebs who count Amanda Harrington's cult formula–the OG bronzing face mist–as their tanning go-to. Now, the London-born brand is launching all-new Tonal Tan Drops, enriched with Aloe vera and hyaluronic acid for a year-round glow. Sign us up.
Rejecting the antiquated notions around 'anti-ageing', spa brand ESPA offers up heavenly scented body, hair and skincare that encourage a moment of self-care. All the products are manufactured in the UK and you can find them dotted around in spas around the country, too.
British hairdresser Adam Reed is ripping up the rulebook with his new haircare range, Arkive. A universal head care range that bridges the gap between skincare and haircare: expect scalp serums, cleansers and hardworking hair masks to level up your routine.
Charlotte Tilbury
charlottetilbury.com
£124.00
In celebration of the Platinum Jubilee weekend, Charlotte Tilbury is bringing us a limited edition make-up kit worthy of royalty, featuring the brand's bestselling Magic Cream and jewel inspired lipstick.
10
OSKIA Isotonic Hydra Serum
OSKIA
cultbeauty.co.uk
£78.00
This skin-plumping serum has been scientifically proven to deeply moisturise your skin, making it smoother and more supple. It is packed with Oskia's Biomimetic Hydra-Complex of 16 synergistic actives which work in synergy to boost, protect and balance hydration for long-term comfort and a dewy complexion.
11
Medik8 The CSA Kit Retinal Edition
Medik8
lookfantastic.com
£118.00
Established in North London by Elliot Isaacs, this scientifically legit range protects skin AND has strong ethical values. Try this retinol kit to get a taste for what the brand is all about – and experience the hard working products for yourself.
12
Lightmax Supercharged Led Mask 2.0
MZ Skin is the brand of skin doctor to the stars Dr Maryam Zamani. From her King's Road office, she has formulated serums, masks and LED gadgets that will keep your skin in tip top condition. It is on the spenny side, so we recommend snapping up her collaboration with Mintd box where you can try her cult products for a fraction of their £720 RRP.
13
Wild Science Lab Root + Fruit Bright Start SPF 30 Broad Spectrum UV Shield 50ml
Wild Science Lab
feelunique.com
£39.00
This award-winning brand uses botanicals to keep skin nourished and fight signs of ageing. The Bright Start SPF 30 Broad Spectrum UV Shield is very potent – a little bit of this rich daily use cream ges a long way!
14
Faace Dull 2-in-1 Cleanser and Mask 100ml
Faace
lookfantastic.com
£24.00
British brand Faace's masks are full of natural ingredients that leave your skin glowing. The Dull Faace Cleanser can be used as a face wash or left on as a powerful mask. Blackheads and congestion beware!
This content is created and maintained by a third party, and imported onto this page to help users provide their email addresses. You may be able to find more information about this and similar content at piano.io
Advertisement – Continue Reading Below
https://www.womenshealthmag.com/uk/beauty/g40141193/british-beauty-brands/