The best toothpaste, recommended by dental experts and tested by us
11 min read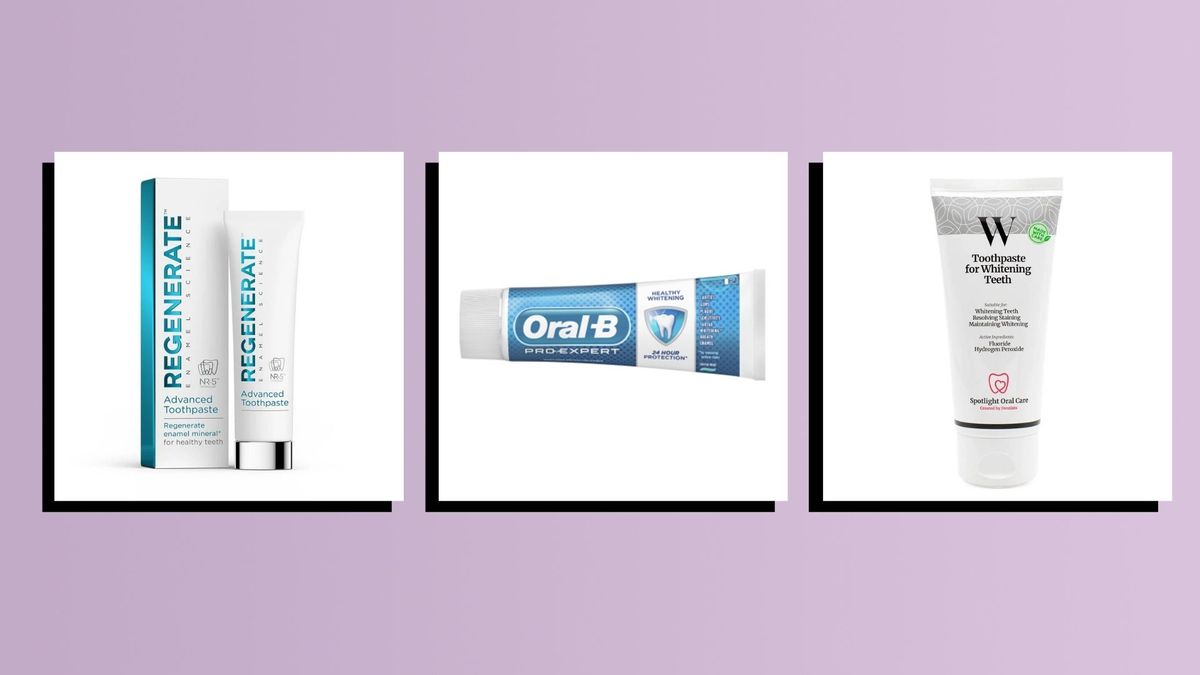 Whether you're looking to combat sensitivity or tackle bad breath, our round-up of the best toothpastes has got you covered. 
The oral health industry is worth $31.7 million globally, which comes as no surprise considering we use oral health products daily. From the best electric toothbrushes to the best whitening toothpastes, we're a society willing to invest in looking after our teeth. But, with a market full of products all claiming to work wonders on your smile (from reducing sensitivity to helping fight gum disease), it can be hard to know what's worth picking up at the drugstore. It's no surprise that dental experts are all in agreement there are some toothpastes out there that are better than others. 
To help you find an everyday toothpaste that suits your needs, we asked dental experts what toothpastes they recommend to their clients and then we put them to the test.
How we tested the best toothpastes
We tested the products recommended by dental experts and the most popular brands out there. We tried each product based on the brand's recommendations (for example, for a product claiming to help reduce teeth sensitivity, we tested that product for the time prescribed by the brand), and assessed the products based on:
Fluoride quantity—"the most important ingredient to look for when choosing toothpaste is fluoride," says Dr Elizabeth Claire Borland at Bupa Dental Care, Malin Bridge. "It's essential that your toothpaste contains this and the right amount of it. Fluoride is a naturally occurring mineral. It helps protect your teeth from decay and strengthens them. Adults should use a toothpaste containing between 1,300-1,500ppm of fluoride—you can check the part per million (ppm) of fluoride on the packaging."
Product claims—"some people may have additional needs to consider when choosing a toothpaste," says Dr Borland. "For example, if you have sensitive teeth or gums, you can get a desensitizing toothpaste which contains active ingredients which block pain signals traveling between the tooth surface and sensory nerves inside it. If you have sensitive teeth, it's important to see your dentist who can examine the cause and recommend treatment." We tested a range of products, claiming to help with a range of dental issues to bring you this round-up. 
Ingredients—some contain calcium carbonate, which cleans and polishes teeth, while whitening toothpaste contains hydrogen peroxide or optic brighteners. "Potassium Nitrate is the most commonly used desensitizing agent in toothpaste," says Dr Hanna Kinsella of Kiln Lane Dental. "Stannous Fluoride is another ingredient that can help to create a layer over the teeth, protecting them from triggers that may cause sensitivity." Ingredients such as zinc (sometimes known as lactate citrate) and sodium hexameta-phosphate also prevent tartar buildup. However, people who have veneers should take note of the formulation of the toothpaste they're using as well. If you have veneers, it's best to choose a toothpaste that doesn't contain too many abrasive ingredients, such as baking soda. "A gel, rather than a paste-based toothpaste, can be a better choice, but ensure it still contains fluoride," says Dr Borland.
 The best toothpastes, tested by our experts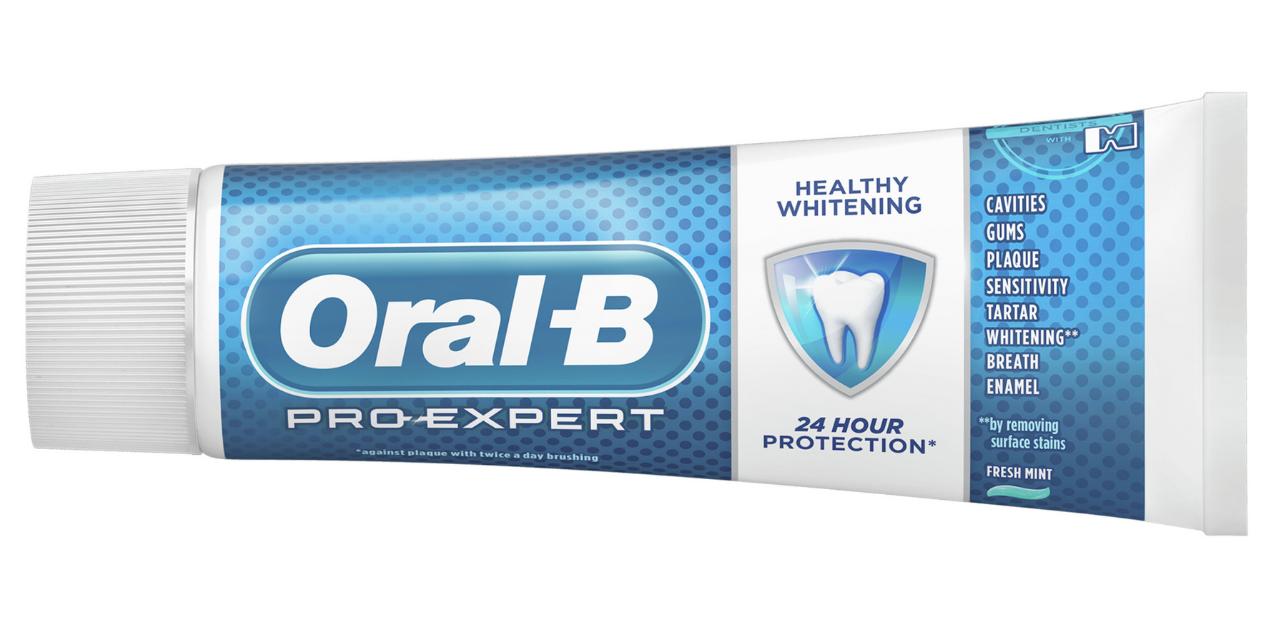 If there's one toothpaste that you know your pearly whites are in safe hands in, it has to be Oral-B Pro Expert. Recommended (and used) by Dr Borland, our expectations of this product were high—and it didn't disappoint. 
Oral-B claims the product is developed by oral health experts and works to remove surface stains, help prevent enamel erosion, and offer 24-hour protection. This is all down to the fluoride complex, which is designed to combat sensitivity, bad breath, wine, and coffee stains, and even prevents cavities.
The foam and fresh toothpaste left our tester's teeth and gums feeling super clean. Although they did note a slightly powdery-dry aftertaste from the product. But, for the price, and the approval of the experts, this is a great all-rounder for the entire family.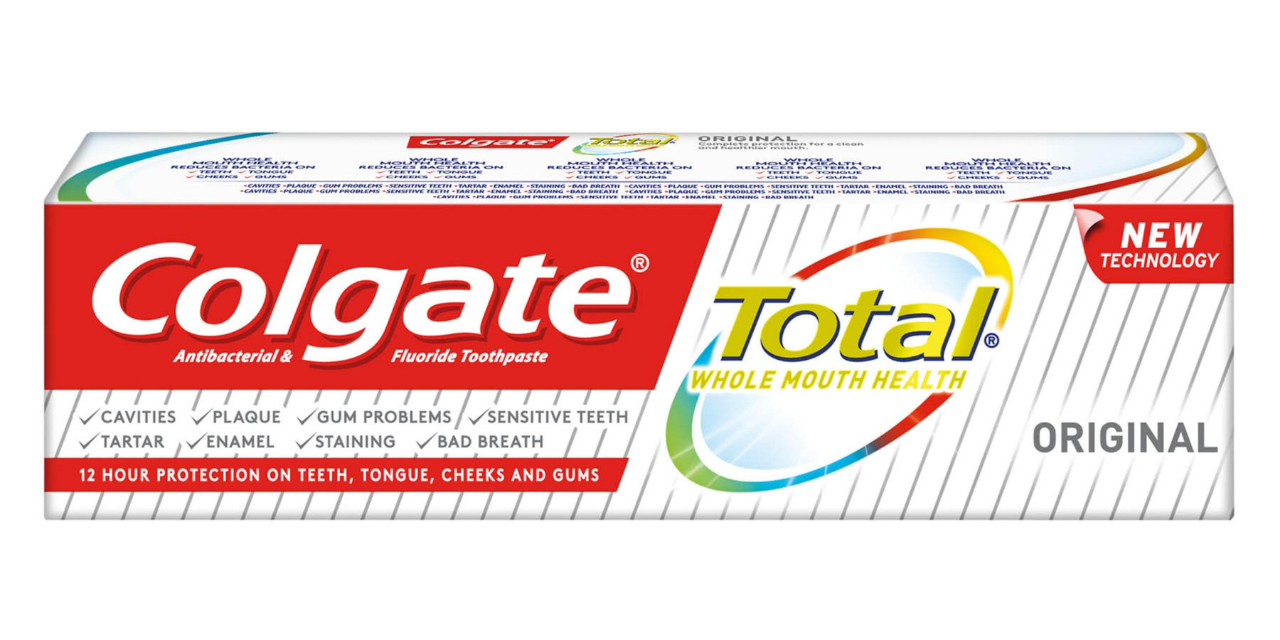 Colgate is a staple in many people's households and one of the brands recommended by Dr Borland and Dr Payal Bhalla, the lead dentist at Quest Dental Clinic. But, how did it fair up against some of the other premium brands in our testes? Colgate Original claims to keep your whole mouth healthy, fighting bacteria on your teeth, tongue, cheeks, and gums for 24-hours, after twice a day use for four weeks. 
The design of the tube is easy to use, with a large-cap that you can flick open and close with one hand. The toothpaste itself isn't overpowering or spicy, but pleasantly minty. While the mint taste wasn't initially strong after brushing, our tester found that afterward, their breath stayed minty fresh for a few hours. After continual use over two weeks, reduced sensitivity was another bonus effect of using this brand.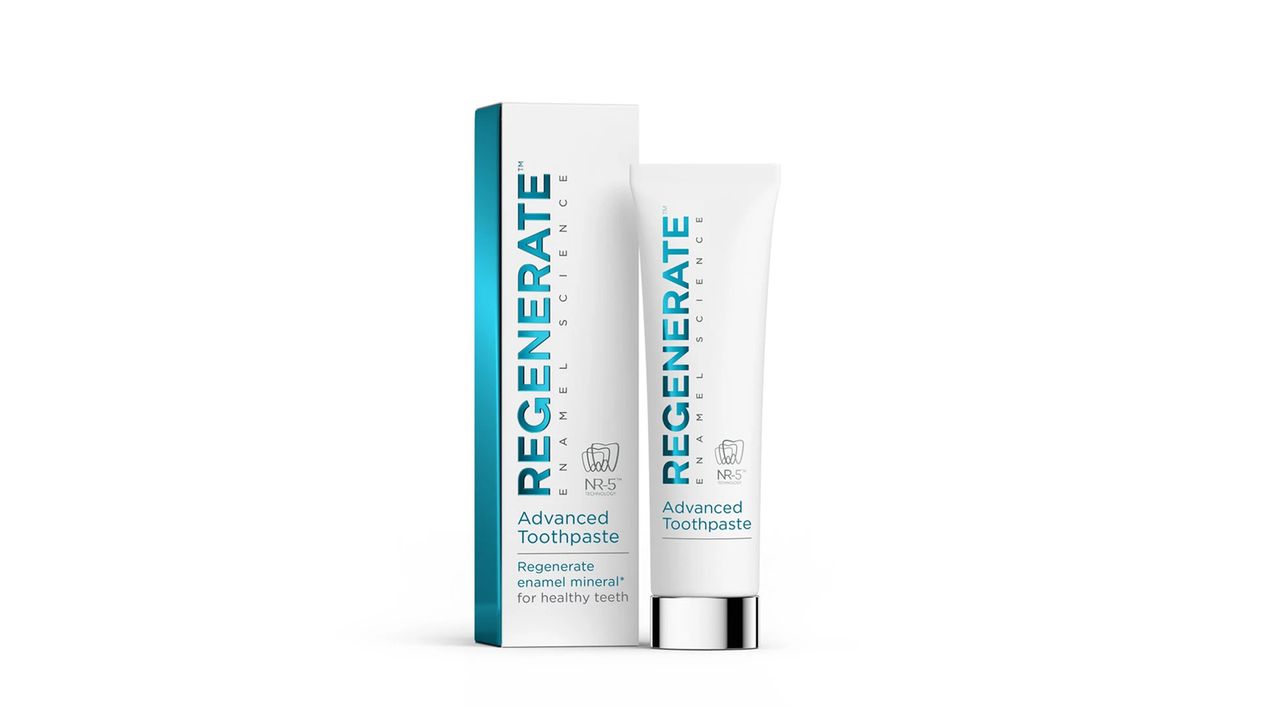 Enamel erosion can happen to everyone as they age, so choosing formulas that are good for overall teeth health can help repair what you might have lost. This premium toothpaste from REGENERATE is excellent for those looking to restore the health of their teeth and harden damaged enamel. 
Pleasant to use, with a foamy texture and a mild minty taste, users get what they pay for with this premium toothpaste. Sleek packaging makes it feel like you're purchasing a good quality product and the material of the tube is easy to grip, so it won't slide out of your hands easily. This product helped remove surface stains around the front of our tester's teeth after just a few uses, but many of the enamel rebuilding claims made by REGENERATE aren't visible unless you take a trip to the dentist. Overall, this is a good buy for anyone happy to spend a little bit more on good-quality toothpaste.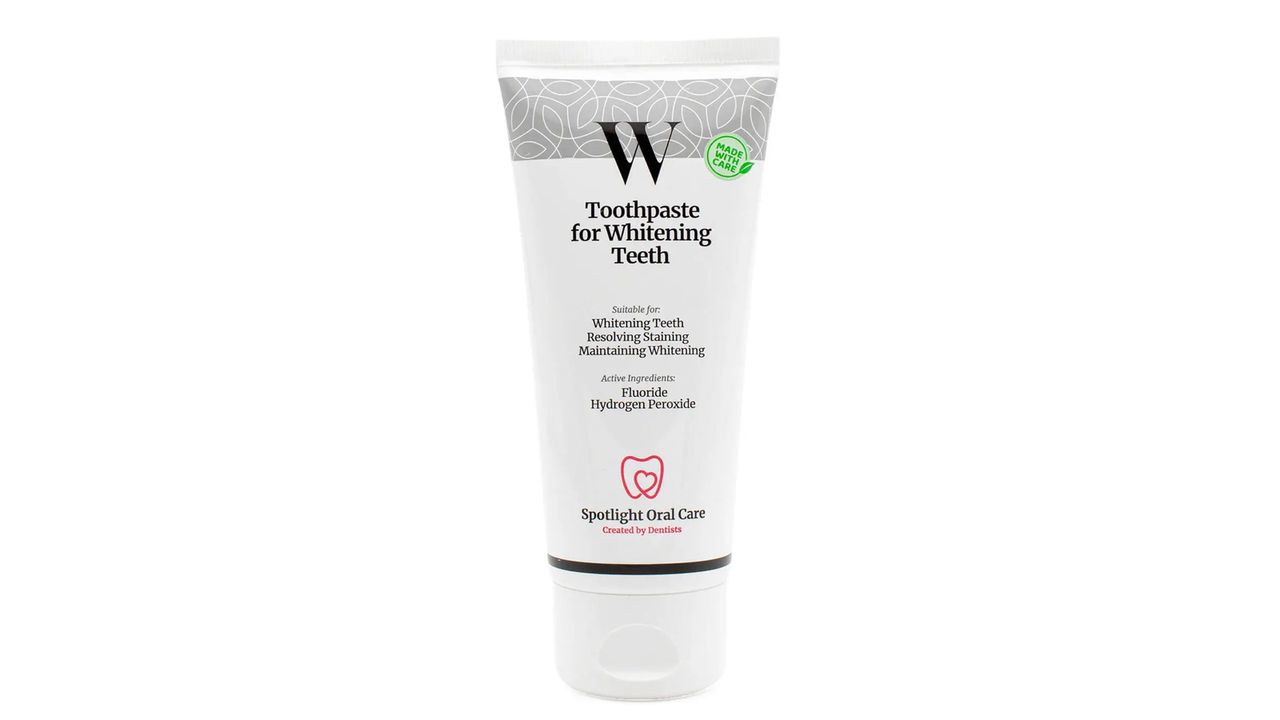 The Spotlight Oral Care Toothpaste For Whitening Teeth has plenty of environmental credentials, making this ocean-friendly and cruelty-free toothpaste a fantastic vegan option for those searching for whitening toothpaste. The toothpaste works to resolve stains and gradually whiten while leaving your mouth clean and fresh. 
As this is a gradual whitening formula, it doesn't remove tough stains instantly like other whitening products on the market. However, after using this product for two weeks, our tester saw a marked improvement in the color of their teeth. Buyers should know that the fresh mint flavor is more of a stronger spearmint-like taste; ideal for those who love a strong, minty toothpaste that leaves their breath smelling fresh. Our tester found it a little overpowering at first but got used to the taste over time.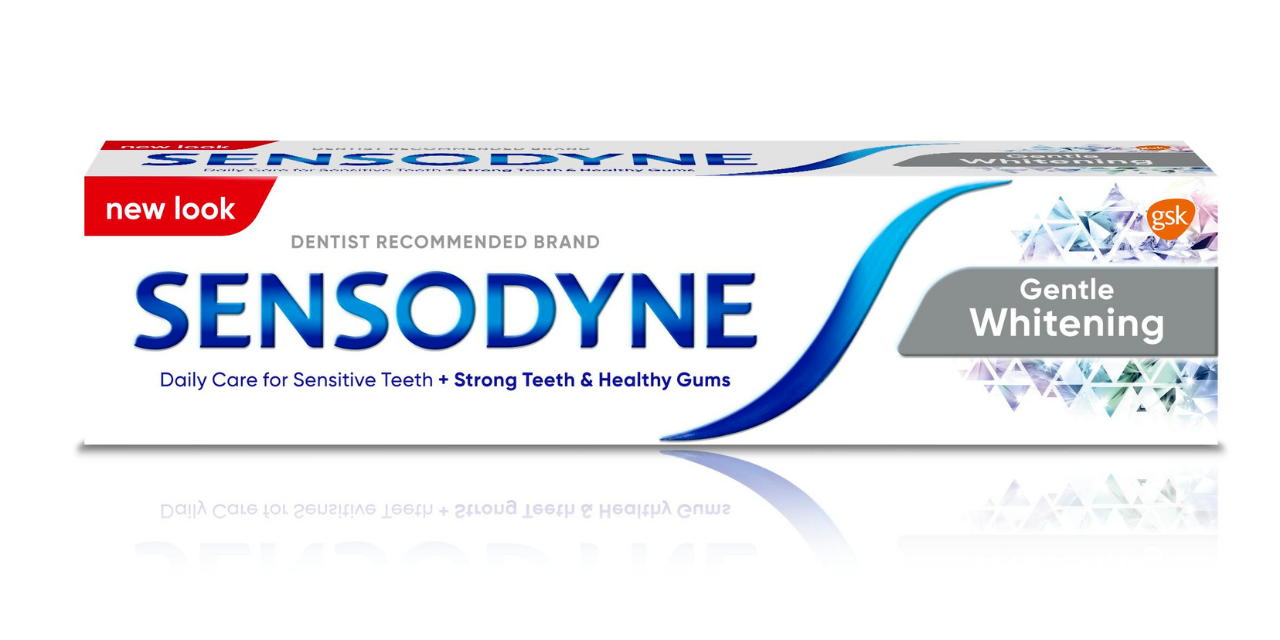 Sensodyne is well-known for being one of the best brands to help reduce teeth sensitivity, and it's a brand Dr Borland and Dr Bhalla often recommend to their patients. What's more, the Sensodyne Pronamel Gentle Whitening Toothpaste has a strong minty-fresh flavor so is a must-try if you struggle with bad breath or halitosis.
Formulate for those with sensitive teeth, it helps to rebuild enamel and keep teeth healthy. With recently redesigned packaging, the well-thought-out cap on this toothpaste means it stands on your bathroom shelf without toppling over and the longer nozzle is ideal for squeezing out those last few bits of product. This toothpaste does dissolve quite a bit in your mouth, but the texture is minimal when brushing, which is pleasant. And, the formula leaves breath smelling super fresh. However, despite its gentle whitening claims, it's worth noting our tester saw minimal effects when it came to removing staining.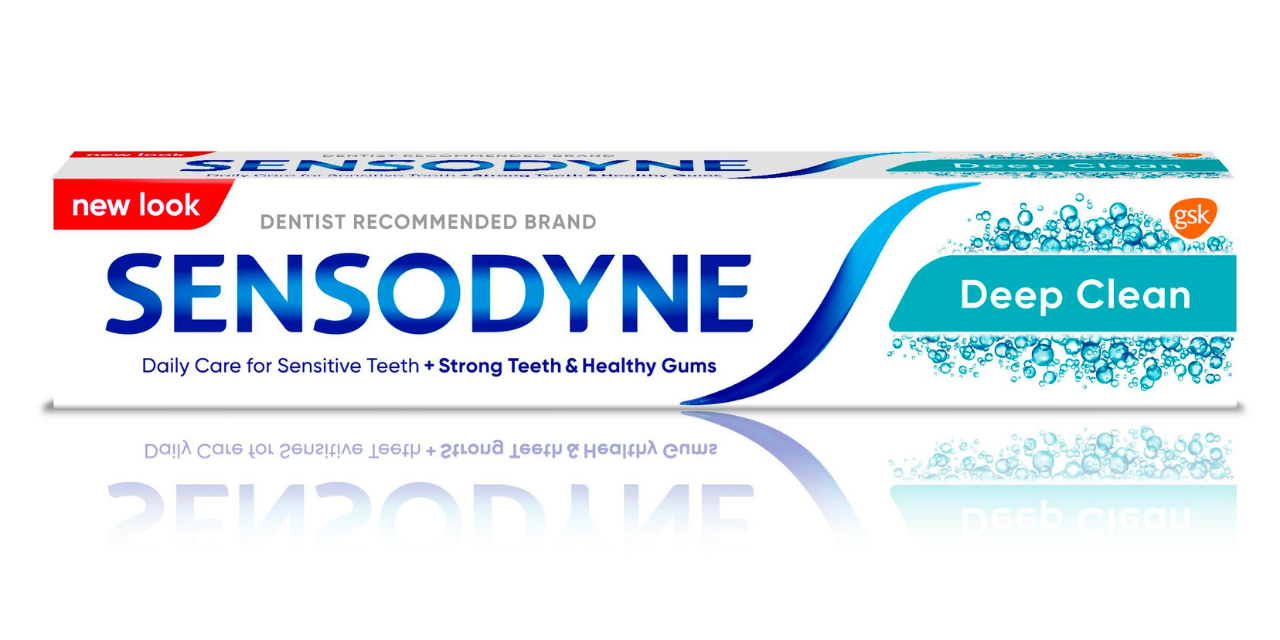 Boasting a deep clean for your mouth while helping aid teeth sensitivity, Sensodyne claims to have nailed the formula for advanced cleaning. The Sensodyne Daily Care Deep Clean Gel Toothpaste comes in a thinner tube in comparison to other products from the brand and is formulated as a blue gel. It's one of the brands recommended by Dr Bhalla, who advises applying the toothpaste topically to the area that is sensitive for instant relief. 
It contains potassium nitrate (which is great for helping people desensitize sensitive teeth) and lives up to expectations with its deep cleaning promises. Our tester found their teeth felt squeaky-clean after use. Some more foam in this toothpaste would be nice to make you feel you're reaching every area of your mouth (our tester noted they had to squeeze out a bit more than usual to make it feel like they were cleaning everything properly).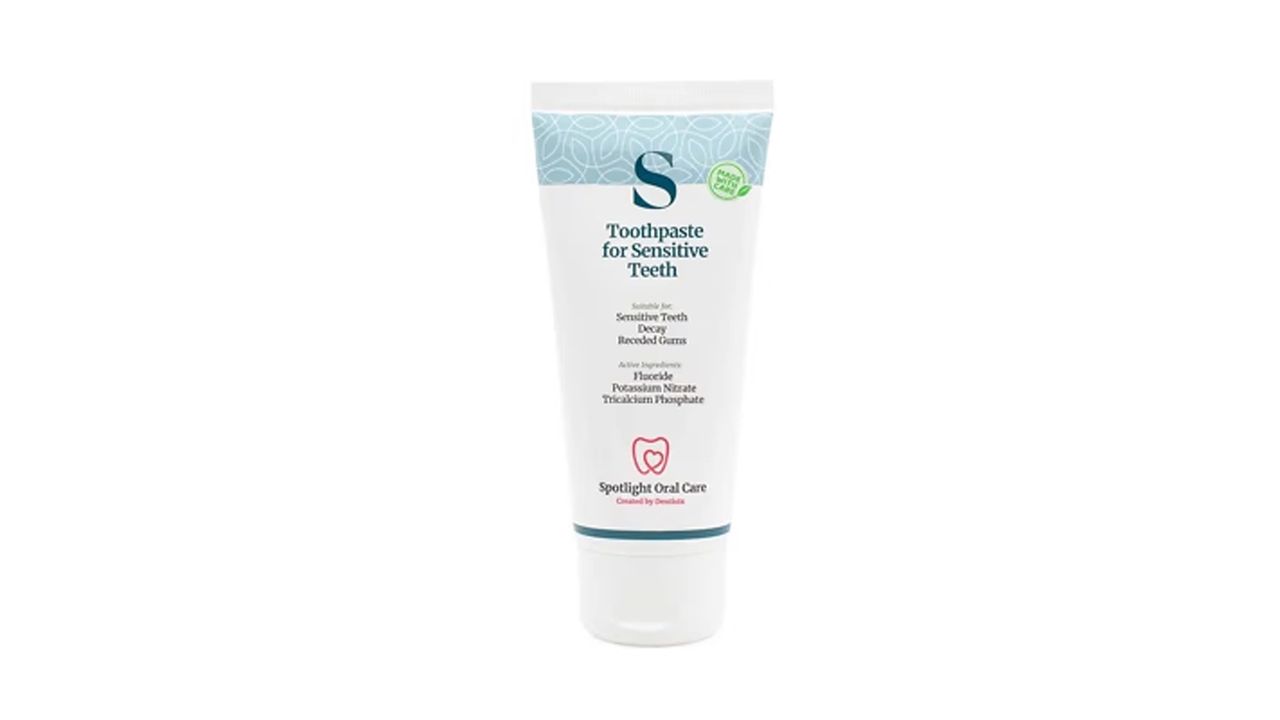 Spotlight's Toothpaste for Sensitive Teeth is thinner and runnier compared to the formulas of other brands we tested. It scored well on the packaging front, with a flick top rather than a screw top, and the 100ml tube giving you more bang for your buck. Another bonus is that all Spotlight's toothpaste tubes are 100% recyclable and ocean-friendly.
When it comes to the formula, our tester rated it for the minimal aftertaste it left in their mouth and the fact it didn't produce lots of foam. None of our testers had receding gums, but they did suffer from sensitive teeth and felt the paste reduced sensitivity within a week of using this toothpaste. While this product might be a bit pricey compared to other brands on the market offering similar sensitivity reductions, our testers thought the results were worth it.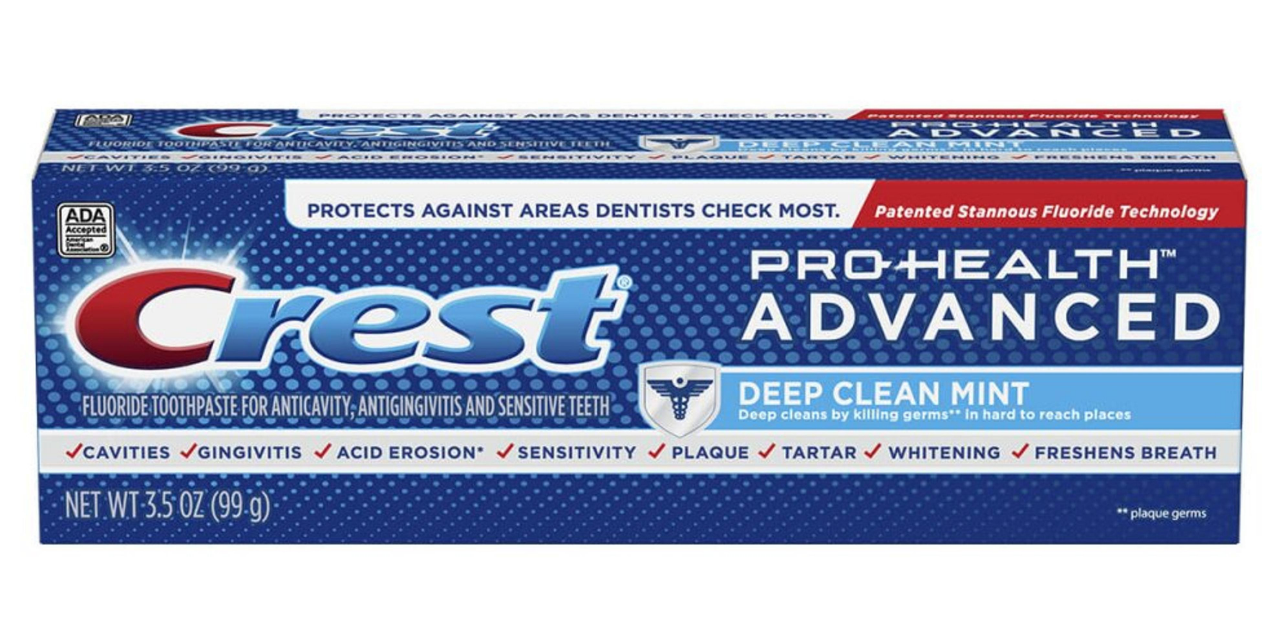 Gel toothpaste generally creates less foam than traditional pastes and Dr Borland recommends gel toothpaste for people who have veneers. Of all the gel toothpaste products we tested, our favorite was the Crest Pro Health Advanced Deep Clean Toothpaste. It's easy to understand why Crest is a popular choice with many. Its deep cleaning formula leaves your teeth feeling smooth and can help counteract oral health problems such as gingivitis and bad breath. Our tester noted the smell of the gel was a slight chemical when compared to the other products. But, overall, it's a good choice for people looking for help with their oral health issues. 
Does toothpaste expire?
If you've got a tube of toothpaste that's been hanging around in your bathroom cabinet, you might be wondering whether or not it has an expiration date. "Toothpaste can expire," says Dr Bhalla. "It doesn't harm you, but it may decrease its ability to prevent tooth decay and cavities. So it's best to ensure your toothpaste is in date and used within [the recommended] time frame."
Every tube of toothpaste will have an expiration date printed on the box or tube. Toothpaste normally expires around two years after it was manufactured. After the expiration date, you may notice the toothpaste's color or taste change. 
Are whitening toothpastes worth using?
"A lot of people like to opt for whitening toothpaste, and while they can remove surface stains from food and drink, they aren't as effective as whitening treatments provided by a dentist," says Dr Borland. "So be aware of some of the claims made on the packaging. Also, check if they're suitable for daily use and follow the instructions provided, as many whitening kinds of toothpaste are abrasive, and if overused, could gradually wear away your enamel. This not only causes you to have sensitive teeth but could make your teeth more yellow in the long term." 
Dr Bolard explains, "When the enamel is thinner, there's more show-through of dentine (the tissue that sits below the enamel), which is yellow in nature. Charcoal toothpaste has become a tooth whitening trend, but it's a myth that it can replace your regular toothpaste. It typically doesn't contain fluoride and is too abrasive for daily use."
If you are looking for whitening toothpaste, opt for a brand with credentials. "Always use a whitening toothpaste from a well-known brand and preferably, one that comes recommended by dentists," advises Dr Kailesh Solanki, a dentist for Dental Phobia. "Some of the most recognizable whitening toothpaste brands include Colgate, Sensodyne, and Oral B."
There are other methods such as oil pulling that can benefit teeth—see our guide to how to whiten teeth at home for more advice on natural teeth whitening procedures. 
Does toothpaste for sensitive teeth work? 
"Sensitive toothpaste can help to protect teeth from sensitivity," explains Dr Kinsella. "These kinds of toothpaste contain fewer ingredients that may irritate exposed nerves, and instead focus on ingredients such as calcium carbonate, which can help to rebuild the tooth enamel that is damaged. This reduces the likelihood of hot and cold foods sending signals to the brain that your teeth are sensitive."
"If you suffer from sensitive teeth you should be looking for a toothpaste that contains ingredients such as potassium nitrate," says Dr Bhalla. "This key ingredient works to block the openings in your teeth, essentially protecting the nerve inside the tooth from painful foods and beverages such as ice cream, hot drinks, and really cold drinks."
---
w&h thanks Dr Elizabeth Claire Borland at Bupa Dental Care, Malin Bridge, Dr Hanna Kinsella of Kiln Lane Dental, Dr Payal Bhalla, lead dentist at Quest Dental Clinic, and Dr Kailesh Solanki, a dentist for Dental Phobia for their time and expertise. 
https://www.womanandhome.com/us/health-wellbeing/best-toothpaste/