SIG unveils next generation food and beverage filling technology | Article
2 min read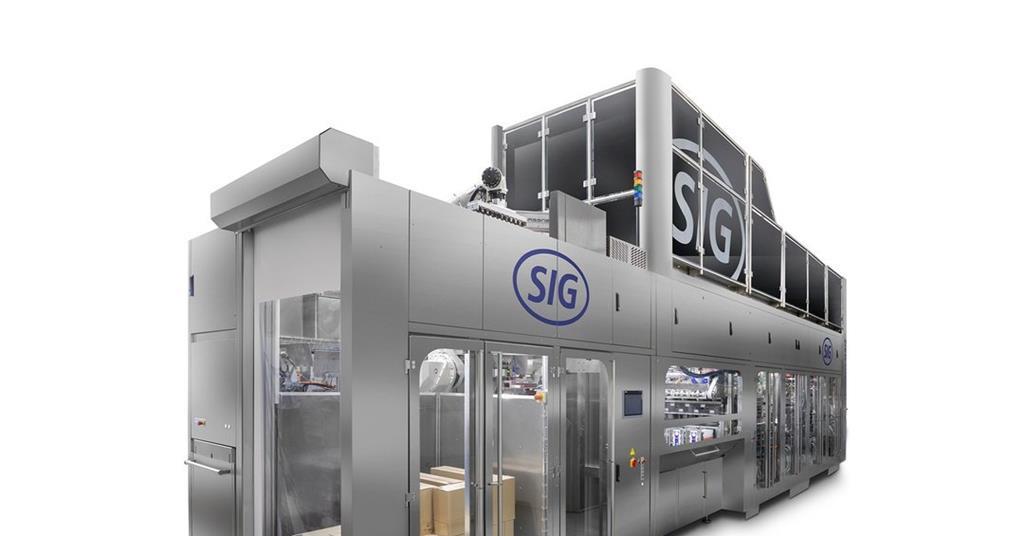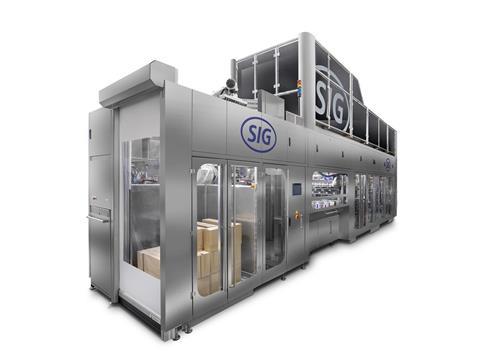 SIG presents SIG NEO, which the company says is the centrepiece of its next generation platform and will debut alongside the combivita family-size pack. It is reportedly the world's fastest filling machine for family-size carton packs.
According to SIG, the SIG NEO has an output of up to 18,000 packs per hour for family-sized packs. This reportedly represents a 50% higher output compared to current generation machines but with the same manpower, while offering 100-plus hour run cycles.
Alongside this, the company says that the machine's fully automated clean-in-place solution from magazine to discharge gives "world-class" efficiency in terms of cleaning results. SIG adds that this, along with the machine's other properties, can boost profitability, delivering long-term savings and a competitive total cost of ownership.
In addition, SG says that the SIG NEO offers advanced flexibility with the capability to change products during production runs and with three different production plans: 12,000, 16,000 or 18,000 packs per hour. The machine reportedly also features automatic volume change in less than 10 minutes to run 500ml, 750ml or 1,000ml pack sizes.
The SIG NEO also has an intuitive user interface and a refined User eXperience system, according to the company. SIG says it can also give operators increased independence via automatic cleaning and a built-in smart asset management system.
SIG notes that the SIG NEO has a lower carbon footprint due to a 30% lower overall utility consumption, 60% water reduction, and a 25% decrease in the use of greenhouse gases from filling and packaging processes per filled pack. The company says this represents a 25% lower carbon footprint compared to SIG's current generation filling machines for family-size carton packs.
Stefan Mergel, senior product manager equipment at SIG, comments: "Food and beverage producers have tight deadlines, production and profitability goals, plus sustainability targets and countless KPIs to meet.
"To fulfil all their needs, we've built a world-class system that's far more flexible and efficient than any other on the market, with industry-leading sterility rates."
For customers, carton sleeves can be pre-printed with designs and sealed along the longitudinal seam before being fed into the filling machine. Inside the machine, closures are applied using a new integrated ultrasonic closure applicator that eliminates the need for glue, while the upper side flaps are pre-heated by hot air to seal the entire pack.
SIG has released an additional three solutions to complement the SIG NEO: SIG PACER, a new, fully automated sleeve magazine powered by a robotic arm for pallet feeding alongside customer teams; SIG CRUISER, a human-machine interface that apparently makes the new filling line easy and intuitive to operate; and SIG ZOOMER, a transport system that stays within the aseptic chamber to add to the machine's sterility rates.
The combivita family-size aseptic carton was unveiled last week and is intended to offer on-shelf differentiation, sustainability improvements for brands, and ease of use for end-consumers.  
https://packagingeurope.com/news/sig-unveils-next-generation-food-and-beverage-filling-technology/7618.article