Safer beauty products aren't reaching everyone. We need clean beauty justice.
3 min read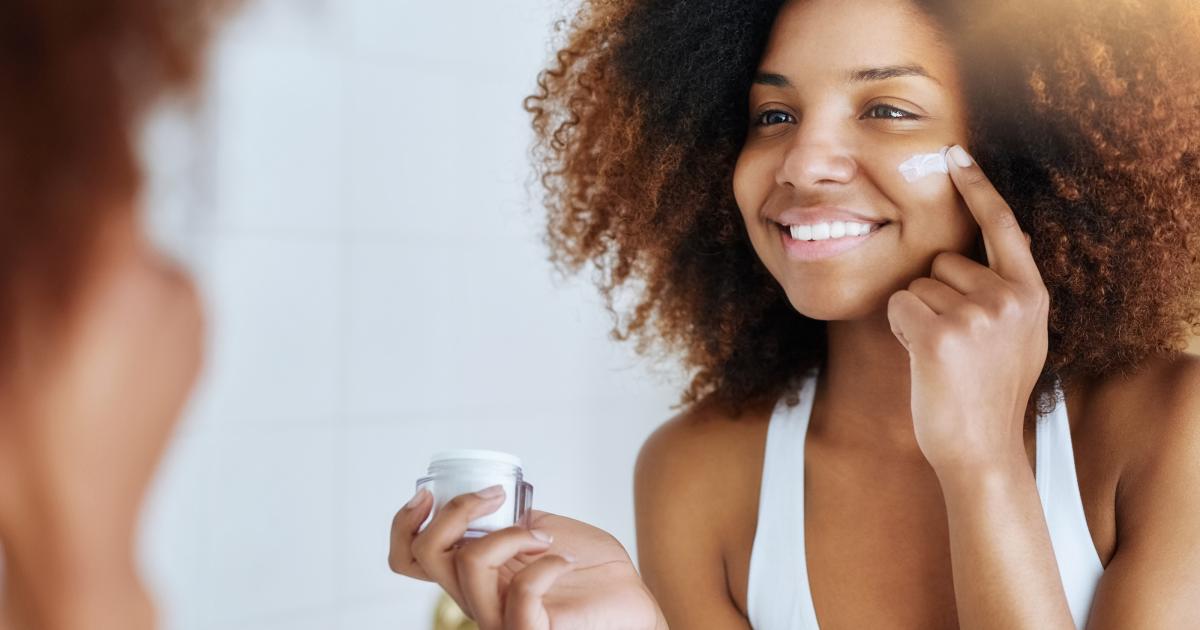 When you think about harmful chemicals, you might imagine a hazardous waste site or contamination in water. But toxic chemicals also lurk in the food we eat and products we use every day.
The issue of toxic chemicals in products, namely beauty and personal care products, is particularly personal for me. I grew up getting hair straightening treatments, starting at the age of 12.
I didn't know then that this routine was putting my health on the line: Beauty and personal care products marketed to women of color often contain more toxic chemicals than those marketed to white women.
What these ingredients do to our bodies
Consider this:
In one study, Latina women who used skin lightening creams had up to 30 times higher levels of mercury in their bodies.
The levels of diethyl phthalate, a common fragrance ingredient, and methyl paraben, a preservative, are 1.8 times and two times higher in African Americans, respectively.
Ingredients in some hair care products commonly used by Black women, such as hair lotion, leave-in conditioners, root stimulators and hair oil, have been found to contain ingredients that disrupt hormonal activity.
There is a 40% greater risk of early onset periods — an indicator for heightened breast cancer risk — for women who used hair oil or hair perm treatments as children.
The color of your skin or the texture of your hair shouldn't put you at greater risk of exposure to toxic chemicals.
Bringing attention to what beauty justice means
The toxic beauty inequity has flown under the radar for far too long, which is why educators, community advocates and beauty influencers are speaking out.
Public health researchers are expanding the body of knowledge around the links between certain toxic chemical exposures and disease, as well as root causes.
For instance, one recently published article explains how one's exposure to toxic chemicals through personal care products can be driven by where you live, where you work and cultural norms.
Organizations like the Resilient Sisterhood Project are helping Black women understand reproductive diseases that disproportionately affect them, the links to chemical exposures and opportunities for action. And beauty influencers are leveraging their platforms to build awareness among beauty enthusiasts.
But to achieve beauty justice, we need policymakers and companies to respond to this pressure and drive real change in the beauty industry.
'Clean beauty' efforts neglect women of color
The law regulating the safety of cosmetic products in the U.S. hasn't had a major update since 1938.
Efforts to overhaul cosmetics safety legislation continue, but in this vacuum, some companies like Credo, Sephora and Target have committed to sell beauty products without harmful ingredients and with lower environmental footprints — what publicly has been referred to as "clean beauty."
While these efforts are definitely a step in the right direction when it comes to cleaning up the beauty aisle, they are not inclusive: The majority of clean beauty products are currently geared toward affluent white women even though women of color are bearing the brunt of toxic exposure in beauty products.
Here's what companies can do right now
Putting an end to this toxic reality requires getting brands and retailers to put racial equity front and center in their clean beauty efforts.
Companies can and must ensure that their "clean" claims describe beauty and personal care products that are made with the safest possible ingredients and have the lowest possible environmental impacts that the market can offer today.
And, they need to ensure that clean products are available, accessible and affordable for every single customer, regardless of race.
Companies can do this by ensuring their chemicals policies target common products marketed to women of color for faster safety improvements and more ingredient transparency, educating their suppliers on how to create safer products and directing retailers and brands to safer ingredients.
Beauty should not cost us our health. We need clean beauty justice.
Act when it matters most
Every day more than 60 people sign up for news and alerts, to find out when their support helps most. Will you join them? (Read our privacy statement.)
Donate to support this work
https://www.edf.org/blog/2022/04/06/safer-beauty-products-arent-reaching-everyone-we-need-clean-beauty-justice