Ranking the Nutrition of Foods from First to Worst
4 min read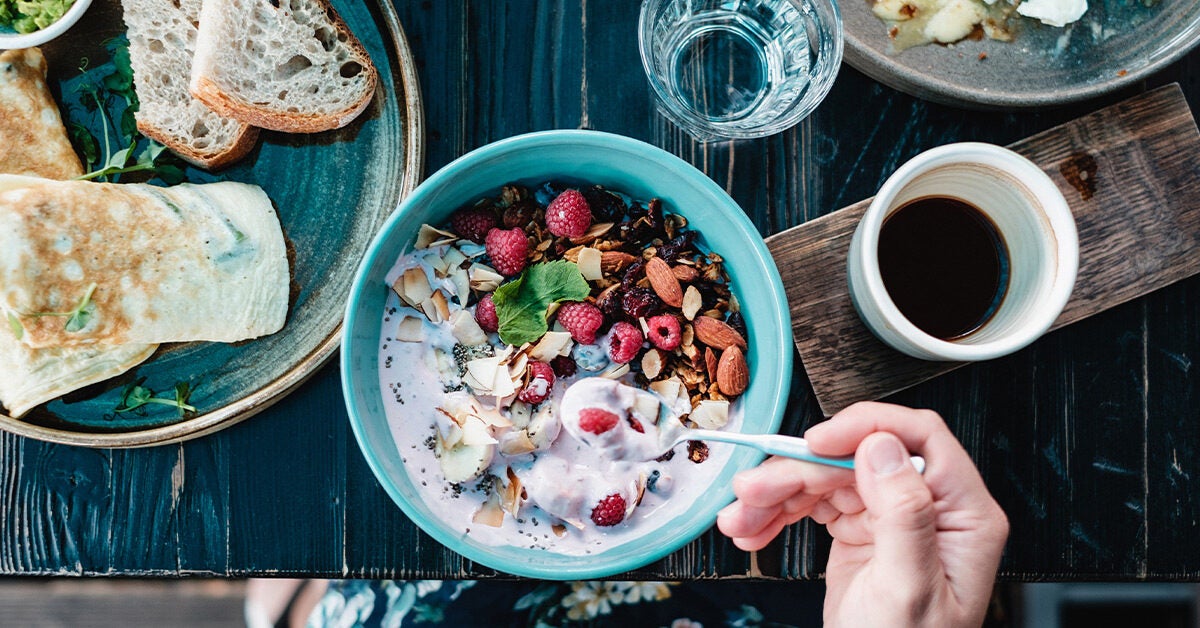 Researchers have developed a "Food Compass" that ranks foods from most healthy to least healthy based on nine factors.
Fruits and vegetables scored the highest, while processed foods were ranked the lowest.
Experts say the system can be used to select foods for your diet based on your individual goals.
Deciding if a food is "good" for you isn't always easy.
However, researchers from Tufts University in Massachusetts may have just made things easier with the development of a new tool that ranks more than 8,000 foods and beverages in order of how healthy they are.
"Once you get beyond 'eat your veggies, avoid soda,' the public is pretty confused about how to identify healthier choices in the grocery store, cafeteria, and restaurant," Dr. Dariush Mozaffarian, lead author of the study and dean of the Friedman School of Nutrition Science and Policy at Tufts, said in a press release.
"Consumers, policymakers, and even industry are looking for simple tools to guide everyone toward healthier choices," he added.
The research was funded by the National Institutes of Health and supported by both Danone, a food company, and the National Heart, Lung, and Blood Institute.
Called Food Compass, the nutritional profiling system gives foods a score based on nine factors:
vitamins
minerals
nutrient ratios
food ingredients
additives
processing
fiber/protein
specific lipids
phytochemicals
The system gives the food a score ranging from 1 being the least healthy to 100 being the most healthy.
Researchers said foods and beverages that have a score of 70 or above, such as raspberries, should be encouraged.
Foods that score between 31 and 69, such as sweet potato chips, should be eaten in moderation.
Anything that scores 30 or lower, like instant noodles, should be consumed minimally.
Lauri Wright, PhD, an assistant professor in public health at the University of South Florida, said the system may help people make better choices, but it's not perfect.
"I applaud the development of [a] tool that can help guide consumer behavior. I do think categorizing foods in that manner is helpful to consumers. Instead of categorizing by just one nutrient, they have factored many nutrients and health features into their algorithm to categorize foods," Wright told Healthline.
"Consumers get confused by so many health messages — 'cut back on fat but oh, choose healthy fats.' This is a more concrete guideline for consumers. It does not, however, take into account individualization of diets for people," she added.
In the Food Compass system, the snacks and sweet desserts' category had the lowest average score of 16.
The category that scored the highest was fruits, with an average score of nearly 74. Vegetables had an average score of 69 and legumes, nuts, and seeds with an average score of 68.
Nearly every raw fruit received a score of a perfect 100.
"I would make the argument that nearly any fresh fruit or fresh vegetable, especially those that are naturally a bright color, should garnish a near perfect 100. I would also make the argument that nearly all fresh fruits and vegetables can and perhaps should be eaten freely," Dana Hunnes, PhD, MPH, RD, a senior dietitian at the University of California Los Angeles Medical Center, told Healthline.
"It is very difficult to overeat, in terms of calories, fresh fruits and vegetables because of their fiber content and their water content, making them a filling food. I've never heard of anyone gaining weight from eating too much fruit or vegetables," she said.
Wright said there are a number of factors that determine how healthy a food is.
Nutrient density is one of them.
"Nutrient density is the amount of healthful nutrient in ratio to the calorie content. A food that has high nutrient density, such as fruits and vegetables, has many nutrients and fewer calories. A food that has low nutrient density, such as soda or candy, has few nutrients and a lot of calories," she said.
When it comes to selecting foods, Wright said healthy choices will depend on the health goals of the individual.
"It's important for a person to look at their current habits and lifestyle and define what their health goals are," she said. "Do they want to lose weight? Do they want to increase their energy level? This will help prioritize the foods they choose."
"I would recommend working with a registered dietitian that can individualize a plan to improve your habit and your health goals," she added.
As a starting point to making healthier choices, Hunnes said it's a good idea to limit processed foods and focus on plant-based choices.
"I always strongly recommend incorporating more unprocessed foods into the diet (i.e. fresh fruits, vegetables, and whole grains) and reducing the amount of animal-based foods in the diet (this includes milk, meat, chicken, and fish, as there is a lot of data supporting the fact they may be inflammatory). Where it may be difficult to afford or find fresh fruits and vegetables, frozen are a wonderful and equally healthy substitute and are often cheaper," she said.
"Food should always look good and taste good. No one will want to eat healthy food that does not taste good. Too often, people have become so used to the flavors of processed foods that are salty, fatty, sugary, that we forget what real, unadulterated food tastes like. So, that's first and foremost," Hunnes noted.
https://www.healthline.com/health-news/ranking-the-healthiness-of-foods-from-first-to-worst