PETE TITTL: WaBa Grill dishing up another healthy, tasty option | Food
3 min read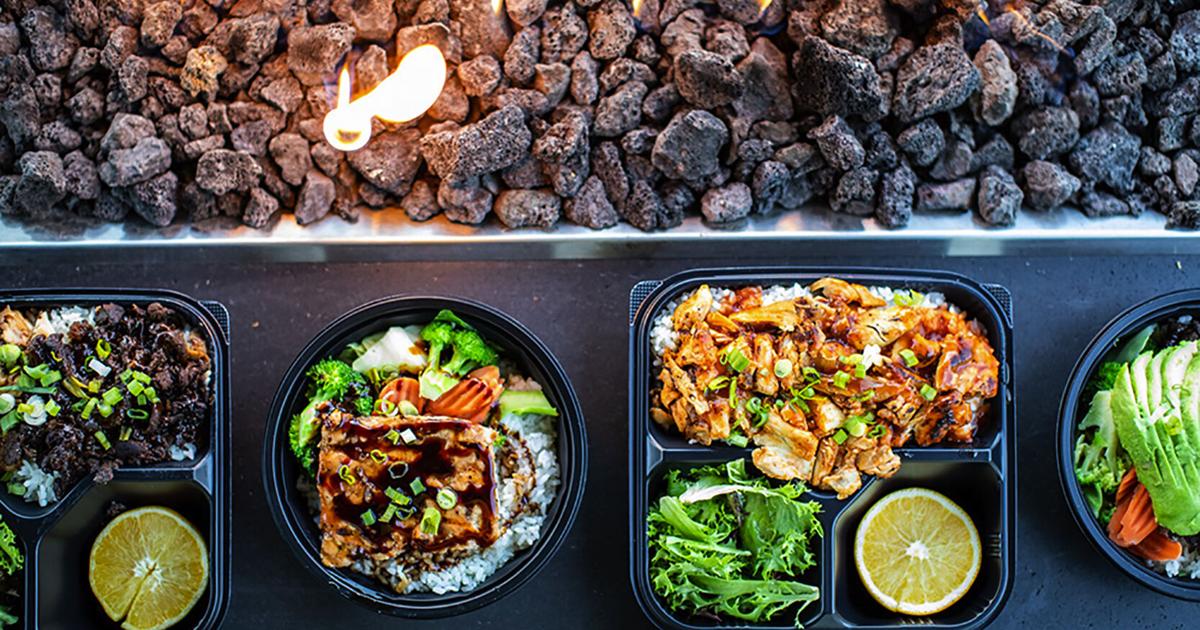 Healthy dining options continue to grow in the local restaurant industry, and WaBa Grill is a prime example.
This Los Angeles-based chain was formed by three friends back in the 1990s with the slogan "Eat Smart, Be Healthy." One opened in October at the corner of Panama Line and Ashe Road, and another is located on California Avenue by California Fish Grill.
They specialize in organic food, never-frozen chicken, wild-caught salmon, rib-eye beef marinated in-house, organic tofu and jumbo shrimp in plates and bowls. It's a lot like a stepped-up version of Flame Broiler, another healthy food chain that came to Bakersfield long ago with a similar product. The great news is that food that's good for the body can taste pretty great.
Of course, there are differences, which is why you're reading these words. The menu offers more choices, including more proteins and four different sauces. The vegetables are not cooked as long as at Flame Broiler, giving them more of a raw food texture. I'm sure that's intentional.
The cuisine is an interesting mix of Asian and Central/South American cuisines, such as the garlic serrano sauce, which is my favorite, though the spicy WaBa with a togarashi seven-spice blend is pretty amazing, too. And the dumplings were a surprise. If you're short on cash, the health value menu with its mini bowls is a great option.
We visited a couple of times, ordering bowls of sweet and spicy chicken ($8.79), a shrimp veggie bowl ($10.99) and the rib-eye steak veggie bowl ($9.79) as well as an order of the dumplings. All of them were great, but the beef selection in particular was head and shoulders above the Flame Broiler product. It was the quality of the meat, so tender and flavorful, that made this product stand out. We got it with spicy WaBa, but I think the garlic serrano would be perfect for this.
The chicken is prepared with their sweet chili sauce, and that works really well with the poultry. The WaBa sauce with its pineapple, orange and lime juices mixed with soy sauce and brown sugar should be more interesting that it tasted to me on first impression, but maybe it was suffering in comparison to the other sauces. I tried it with shrimp, which had grill marks on them but the tail stub too, so there was some work in eating it.
As I mentioned the veggies are not blanched as long as those at Flame Broiler, but some people do prefer the firm, raw taste. I do think the staff needs to be proactive in offering brown rice as an option because we didn't even know it was available and didn't even get to sample it. They didn't prompt you during the order process by asking "white or brown rice?" the way the Flame Broiler staff does.
The pork-veggie dumplings, usually called potstickers, are available in platters of five, 10 or 20 pieces ($2.69-$10.39) and what we sampled could pass muster in a sit-down Chinese restaurant. This place is pretty small in the dining room, casual, almost fast-food in speed and plastic-container packaging. The value menu items are interesting and include "loaded" miso soup with tofu or chicken ($3.50). Also available are family meals that feed four for $20.99 with chicken or tofu, slightly more for steak.
Only two salads: signature house and spicy Asian chicken. No alcohol, no table service. Delivery is a work in progress, but most WaBas do offer it. I recommend you get the app as you can order it in advance, pick it up easily and receive special offers via text and email notifications.
Pete Tittl's Dining Out column appears in The Californian on Sundays. Email him at [email protected] or follow him on Twitter at @pftittl.
https://www.bakersfield.com/entertainment/food/pete-tittl-waba-grill-dishing-up-another-healthy-tasty-option/article_74099102-4bec-11ec-aec3-7748a0e39b55.html