Nootropics and Nutricosmetics Fuel Beauty in 2022
2 min read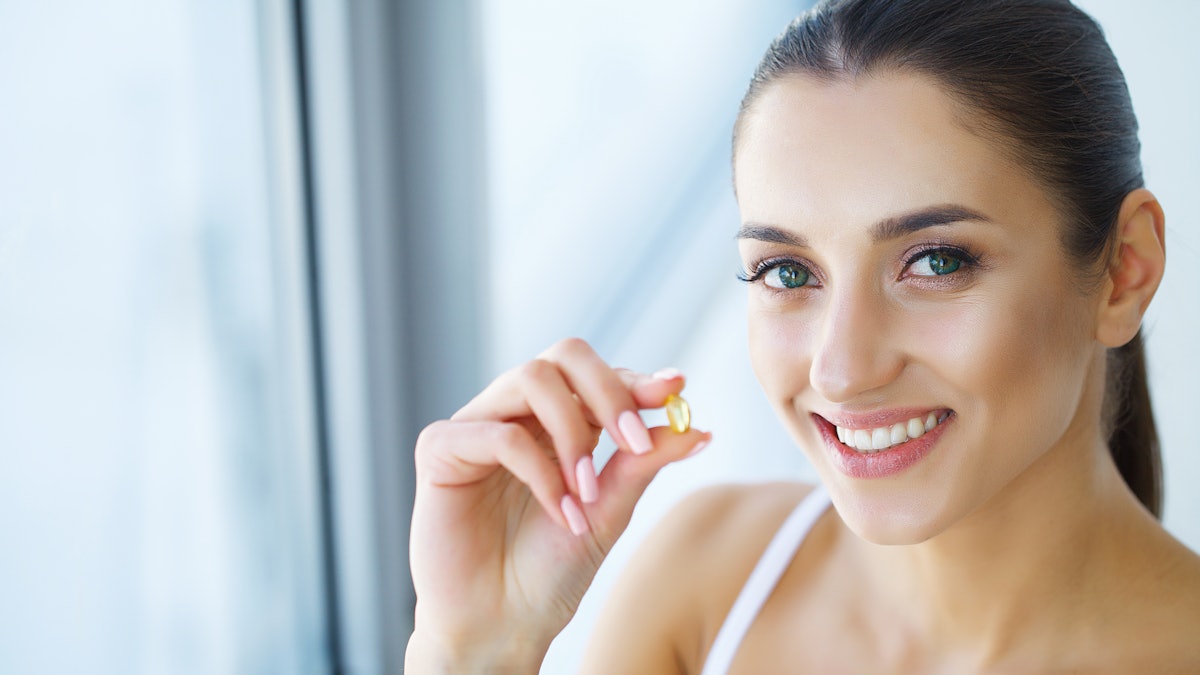 Novastell, a global specialist phospholipid supplier for the health, beauty and supplement markets, reports two of the biggest trends fueling personal care and beauty in 2022 are nutricosmetics and nootropics.
The company believes consumer requirements are driving these trends, setting the scene for future growth.
It is worth noting that in terms of food supplement sales, skin care supplements are the second most popular carrier for products mentioning the term nootropic."
In 2020, the global market for nutricosmetics was valued at $5.36 billion, according to Novastell, and this is projected to reach €8 billion (~$9 billion) by 2026 based on strong sales and product innovation in Asia and Europe. Nootropics are also expected to grow at 12.5% to 2025.
"In order to innovate and capture vital consumer attention, product formulators are acknowledging that beauty brands are betting on beauty and brain-boosting products to drive skin health and wellness from within," says Carla Felgueiras, global product manager ingredients at Novastell. "The goal is to integrate physical and mental health with beauty science."
According to the company, nutricosmetics merge the beneficial effects of ingesting food ingredients with functional benefits in skin, hair and nails, brain and mental health. This can be carried in traditional food and beverage products or food supplements containing functional ingredients such as phospholipids. This is true for nootropics, too. In fact, Mintel indicates beverages are "the obvious conduit" for nootropics thanks to their ability to be digested quickly for a brain boost.
"As we age, the natural production of unsaturated fatty acids in our body begins to slow down and can only be supplemented by our diet," Felgueiras explains. She gives the example of unsaturated fatty acids such as omega-7, which can be provided by the seabuckthorn berry. Formulating supplements with plant antioxidants such as the company's CyanthOx, which contains seabuckthorn extract—rich in polyphenols, flavonoids and proanthocyanidins—can protect the skin from photoaging and pollution. It also reportedly helps to strengthen collagen formation and increase its stability.
Omegia is another standardized ingredient by the company that contains a balanced ratio of omega 3-6-7-9 unsaturated fatty acids. "Its high concentration of omega-7 helps reduce inflammation," Felgueiras notes. She also highlights Neuroserine, the company's phosphatidylserine, to improve performance and protect nervous cells from stress while enhancing mood, motivation and quality of life at all stages.
"The global nutricosmetics market has experienced significant growth in the past few years. This will continue as consumers seek natural ingredients that promote beauty by ingesting beneficial or active ingredients. It is also worth noting that in terms of food supplement sales, skin care supplements are the second most popular carrier for products mentioning the term nootropic.
Consumer insights confirm that globally, 81% of consumers agree that well-being is connected to the beauty of the skin. With food supplement consumption at an all-time high, the use of natural extracts in beauty products will interest consumers," Felgueiras concludes.
https://www.cosmeticsandtoiletries.com/research/consumers-market/news/22081176/nootropics-and-nutricosmetics-fuel-beauty-in-2022