Native plants bring beauty and health to landscapes | News
4 min read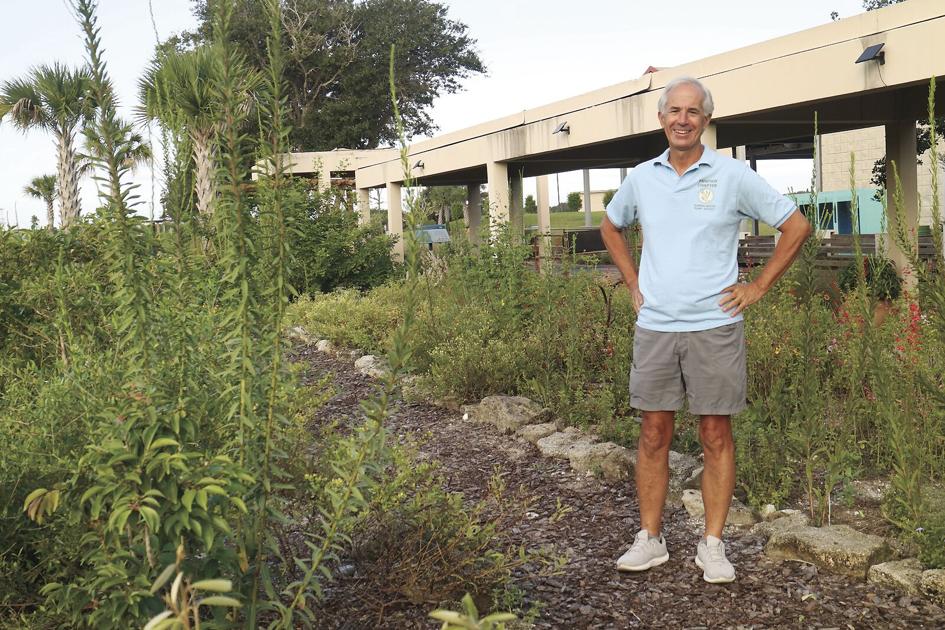 If you've spent any time on Volusia County beaches, you've seen plenty of beach daisies.
Sometimes known as beach sunflowers, they are the small, buttery yellow blooms with the dark center that grow in carpets along the sand and greet beachgoers as they pass over the dune. What you may not know about the beach daisy, or Helianthus debilis, as it is known to naturalists, is that it is an important native plant that plays a critical role in the Central Florida ecosystem.
October is Native Plant Month in Florida, a time when residents are encouraged to appreciate and contribute to the care of local native plants. "There are lots of native plants that are putting on their biggest show of the year right now, so it's a great time to get out and see them," said Doug Hunt, education and outreach chairman of the Pawpaw Chapter of the Florida Native Plant Society.
The Florida Native Plant Society is a non-profit organization that was formed in 1980 to conserve, protect and restore native plants and native plant communities in Florida. The Pawpaw Chapter serves the society's mission in Volusia and Flagler Counties.
Mr. Hunt, a resident of New Smyrna Beach, has been a student of native plants and the role they play in communities for more than 30 years. He is concerned about what he sees happening to native plants in Florida.
"The changes in New Smyrna in the 10 years since I've been here are almost overwhelming," he said. "There is so much development and the way development happens in Florida appears to be that everything is cleared of all life and a little bit of what was taken is returned."
The Florida Department of Agriculture and Consumer Services, which established October as Native Plant Month in 2019, defines a native plant as "a plant species that is presumed to have been present in Florida before Europeans arrived." It currently lists 448 of Florida's native plants as "endangered," meaning they are "in imminent danger of extinction."
State law provides protection for endangered plants, but Mr. Hunt and others believe the best hope for Florida native plants lies with concerned citizens.
"I'm encouraged by the fact that there are more and more people every day who are interested in native plants," Mr. Hunt said. "I think that is a response to their seeing what has happened where they live. And I think the fact that in Volusia County three out of four voters voted in favor of Volusia Forever last fall emphasizes that people know how important nature is and how important it is to protect it."
Volusia Forever is a voter-approved program that protects the county's natural resources by acquiring and managing environmentally sensitive land. Launched in 2000, it has resulted in the acquisition of more than 38,000 acres, including the Doris Leeper Spruce Creek Preserve and Hickory Bluff Preserve. In addition to county financing, Volusia Forever projects have received matching funding from the St. Johns River Water Management District, Florida Department of Environmental Protection, and others.
While Volusia Forever is accomplishing conversation on a large scale, local residents can make a big difference with small scale projects in their own yards.
"If you plant something native and your neighbor plants something native and that neighbor's neighbor plants something native, then you start to have pathways that birds and bees and butterflies can use," Mr. Hunt said. "You start to have environments that work."
In addition to providing for the needs of local wildlife, a landscape filled with native plants will thrive with less care than what is required for non-native landscaping. "Here in New Smyrna we have a very high concentration of salt air," Mr. Hunt pointed out. "We go through periods when it is exceptionally dry; when it is exceptionally cold. We can have freezing temperatures. We have an endless onslaught of heat."
Native plants take most local weather conditions in stride without the need for chemical fertilizers and other types of artificial intervention.
Those wanting to see the beauty of native Florida plants can visit the Marine Discovery Center at 520 Barracuda Blvd. in New Smyrna Beach, which is home to a garden funded by a grant from The Florida Wildflower Foundation. It features a diverse collection of Florida coastal natives that include cabbage palms, sea grape, blanket flower, coral bean, firebush, muhly grass, snow squarestem, and many more.
The Florida Native Plant Society provides information on native landscape plants best suited to thrive in Volusia County at nfps.org.

https://www.hometownnewsvolusia.com/news/native-plants-bring-beauty-and-health-to-landscapes/article_610e025a-1fc2-11ec-b8fb-0f8492ee523c.html