Medical treatment of virus evolves in San Mateo County | Local News
5 min read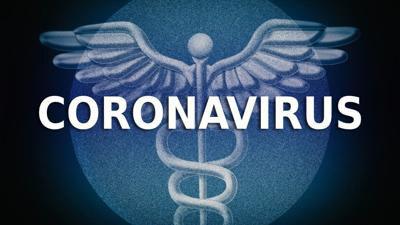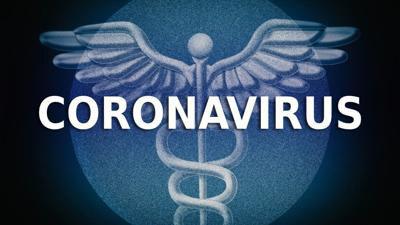 Communities have been riddled with uncertainty during the pandemic but nearly 20 months into the crisis, medical experts have gained some certainty on how to treat the virus that now poses its greatest threat to the unvaccinated.
Dr. Suja Georgie works as the supervising physician of inpatient medical surgical services at the San Mateo Medical Center. When the first case of COVID-19 was identified in January of 2020, she said the center, like those across the nation, was watching and preparing.
"I have never seen anything like this in all my years as a doctor," Georgie said.
Unlike places like New York or Italy, COVID-19 infections grew slowly in the Bay Area, giving health professionals time to prepare. Screening points were set up outside hospital doors and some rooms were fitted with negative pressure systems to keep the virus from spreading from patient to patient.
Nearly 20 months later, many precautions remain in varying degrees. Screenings are now done inside at most facilities including the county medical center where all intensive care unit rooms have been upgraded with negative pressure systems and all staff members know how to intubate a patient, a process in which a tube is placed into the airway to facilitate breathing, Georgie said.
When someone with suspected COVID-19 symptoms enters the site, they're immediately isolated and tested for the virus. Results used to take days to receive but now the center is able to produce an answer within 90 minutes because of improved on-site lab capabilities.
X-rays of the lungs offer doctors a look at how the virus has progressed in the body. Some of those who test positive for the virus and are in need of medical support are treated with remdesivir, an antiviral medication that interferes with viral replication, and dexamethasone to treat inflammation. If oxygen needs continue to grow, a second anti-inflammatory, baricitinib, is administered.
In the early stages of the pandemic drugs like hydroxychloroquine were once authorized for use in medical settings by the Food and Drug Administration and were being administered at the county medical center. But Georgie said scientific evidence didn't support the continued use of the drug and the agency soon reversed course, advising against its use in June of 2020.
Depending on a patient's condition while on medication, they may also need breathing support from ventilators using a breathing mask or through intubation.
In either case, needing the machine is a sign the illness is getting worse and patients are moved to the intensive care unit, Georgie said.
"That is the progression of the disease," she said. "A patient can turn around at any point but once they're intubated that means their lungs are infected."
If the settings of a ventilator have maxed out and a patient is on the highest dosage of medication that can be administered, two additional life-saving measures can be used. Doctors may opt to medically paralyze a patient's internal muscles to allow for the ventilator to mechanically breathe for them. The final step is flipping a patient on their stomach, a process that requires assistance from seven staff members given the number of tubes attached to the patient, Georgie said.
"At that point, we have nothing more to offer. Everything is done," she said. "That's the most horrible thing to experience."
Seeing improvements
Thankfully, Georgie said she hasn't seen a patient intubated in a while and most patients are improving quickly, a change she credits to the county's high vaccination rate.
With nearly 95% of eligible residents having at least starting their vaccination series or 82% of the entire population, fewer people are contracting the virus. State data show the county experiencing an average of 62 new cases a day for the past seven days. The figure has substantially dipped from the more than 100 cases occurring just a month ago and is a far cry from when the pandemic was at its worst last winter when vaccines were not widely available.
Fewer people are in the hospital these days too. As of Wednesday, the county reported having 15 patients admitted to medical facilities across the Peninsula with three in the ICU. Those figures have fluctuated between 10 and 20 patients a day, Chief of Health Louise Rogers said during Tuesday's Board of Supervisors meeting.
While health conditions in the county are improving, Rogers still warned of the dangers the virus poses for those who have yet to get vaccinated.
'Pandemic of the unvaccinated'
Georgie called the current phase of the crisis a "pandemic of the unvaccinated." The phrase was first used when the most recent surge of cases struck the region this summer, largely caused by the more infectious delta variant.
A majority of patients with COVID-19 symptoms visiting the medical center are unvaccinated, she said. And the group also makes up all of the COVID-19 patients needing intensive care. Those who are vaccinated and contract the virus, known as breakthrough cases, respond quicker to treatment and are better able to overcome the illness.
Watching patients enter medical facilities sick with COVID when a treatment is available can be frustrating, she said, especially when immunocompromised people are still at risk and many children are unable to be vaccinated. Medical teams have also had to manage their own fears of losing a patient or infecting their loved ones.
"We're taught to show compassion but still it upsets you when a patient is not vaccinated. They're not only putting themselves at risk but the people around them," Georgie said.
Further emotional strain has come from watching patients request the vaccine once already sick and in failing condition, Georgie said, adding "unfortunately, by then it's too late."
Referring to the vaccines as a "godsend" and a "lifesaver," she implored the public to speak with a medical professional if they have questions about the available vaccines. First and second doses are widely available throughout the communities and the county has begun offering booster shots to eligible people this week.
Meanwhile, Georgie encouraged anyone experiencing COVID-19 symptoms to visit a medical facility and to not self-medicate for any condition. Facilities remain prepared to respond to individual cases and any further potential surges, she said.
The county medical center also has a team of experts who are constantly monitoring for new treatments, she said. Such treatments could be an oral pill developed by the pharmaceutical company Merck & Co. meant to treat mild to moderate cases of COVID-19.
With COVID-19 still such a strong threat to the unvaccinated, Georgie said the pill could be a great addition to the arsenal of treatments against the virus if scientific reviews show the drug to be effective.
As the county nears winter months, when COVID-19 cases last surged to historic levels, Georgie shared hope that communities have seen enough of the pandemic to have learned how to prevent conditions from worsening.
"The saying goes, 'if you don't learn from history you're doomed to repeat it," Georgie said. "So hopefully the lessons we learned the past 18 months will help."
Visit the County Health website at smchealth.org/covid-19-vaccination-program-overview for more information on vaccine clinics near you.
(650) 344-5200 ext. 106
https://www.smdailyjournal.com/news/local/medical-treatment-of-virus-evolves-in-san-mateo-county/article_b5f3cef2-27e8-11ec-a25c-abf904e9c1ed.html