HEALTH AND FITNESS: Health and fitness frenemies | Features
3 min read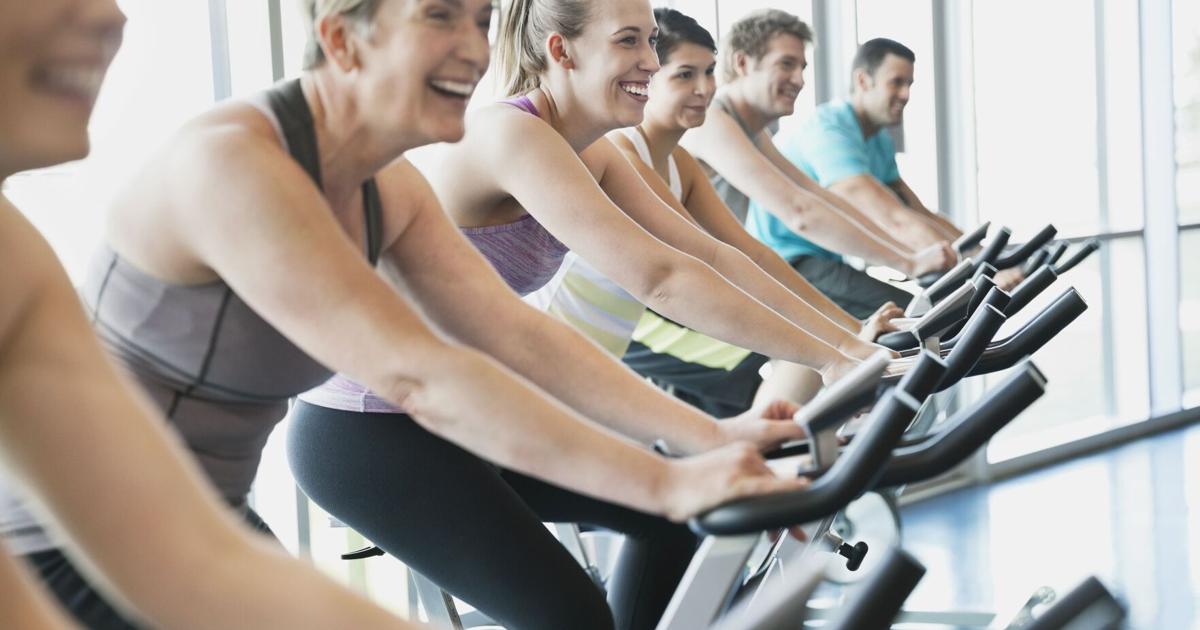 Anyone who has tried to lose weight, quit smoking, or make another behavior change knows that having the support of family and friends is a key to success. Having a "buddy" to go through the process with can help keep you motivated, leading to greater success now and in the long run. However, a lack of support can make these changes even more difficult. Some people even encounter behavior by friends and family members that directly interferes with their efforts.
Social support is recognized as a key component of group exercise, weight loss and smoking cessations programs. This support can be both real and perceived. Family, friends, co-workers and others who directly or indirectly offer support and encouragement are obvious examples. Even thinking that you have the support of others can boost your chances of success.
Group exercise and weight loss programs are popular because they provide accountability, positive role models and advice in a supportive environment. From my perspective as an exercise professional, the group dynamic is a major reason people stick with a program when they otherwise might not. In fact, research supports the idea that programs with a group component tend to be more effective over time. Not wanting to "let the group down" keeps many participants focused and on track. While guilt isn't the best reason for continuing a program, it can be an effective motivator for some people to reach their goal.
Group support can also make up for support that may be lacking from other people. Some even find that the people around them are unsupportive. This can include comments ("seeing you eat healthy makes me feel guilty"), being excluded from activities that might be seen as unhealthy (dinner at a buffet, for example) and direct sabotage of the person's efforts by encouraging them to stray from their routine. Participants of group programs report that support from other members helps them get past these barriers.
Even with strong support from others making the same lifestyle changes, the assistance of friends, family, and coworkers is essential. Some support is relatively simple to provide and includes making positive comments and encouragement. A simple acknowledgement of the effort someone has been making goes a long way. Sometimes others may see changes before the person exercising or losing weight notices any progress. This feedback can be especially motivating.
Other forms of support may be more challenging. For example, if one member of a family is trying to lose weight, the rest of the family may need to alter their habits as well to accommodate changes in eating and exercise. Others can contribute by helping shop for healthier food, prepare meals, and find time for exercise. Sadly, missing this support is a frequent reason why people are unable to realize long-term success. The bottom line is that those close to someone who is trying to improve their health can be influential, both positively and negatively, in their success.
If you are trying to improve your health, look for people who can provide support, whether that is encouragement or actual assistance. If you know someone who is starting to exercise, try to be a source of support for them. Complimenting them on their progress and encouraging them to continue is a good start. At the very least, don't do or say things that make their health improvement process more difficult. Best of all, you can play along with them – chances are, you could benefit from eating better and getting more exercise.

https://www.postandcourier.com/aikenstandard/lifestyle/health-and-fitness-health-and-fitness-frenemies/article_2fef06ce-ce81-11ec-9723-eb5f36c22050.html