Health and fitness coworking concept finds happy space near Scott's Addition
2 min read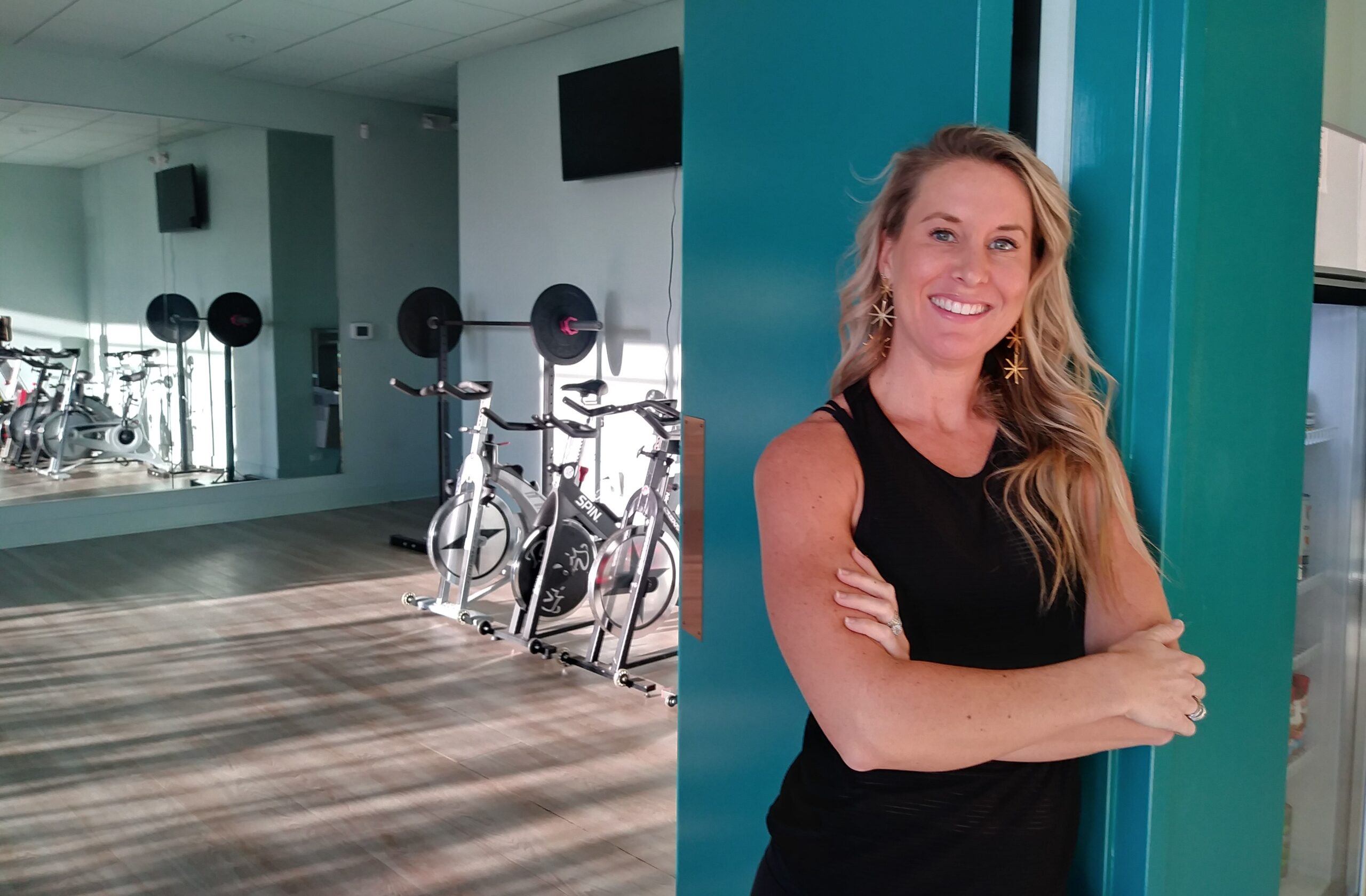 A local dietitian is giving the shared workspace concept a workout.
The Happy Body Space opened earlier this month at 4110 Fitzhugh Ave., renting space by the hour to counselors, massage therapists, personal trainers and other health professionals.
Owner Bethany Watkins likened her venture to a coworking space. The 2,700-square-foot storefront has four treatment rooms and a fitness studio available at hourly rates from $20 to $55.
"The best way I can describe it is that we are the Gather for wellness professionals," she said, referring to the chain of local coworking spaces. "I wanted a place where someone can bring their own members and operate their business out of a shared space."
Fifteen businesses operate out of the Happy Body Space, Watkins said, and it's open to operators who need to host private sessions as well as small groups.
Watkins said the idea was inspired by her own challenges in finding flexible and affordable space to conduct her nutrition practice, Happy Body Wellness. The practice had previously operated for two years above Commonwealth Law Group's office at 3311 W. Broad St. and is now headquartered at the coworking space.
"It was solving a problem I had that I knew other individuals in the wellness space were dealing with as well," she said. "I have always looked for a space where I not only could practice as a dietitian but also teach and coach, and also so I could provide an area for others to do it."
Watkins said she's spent less than $10,000 to outfit the business with office-related supplies. That figure does not include exercise or wellness equipment, which she collected over the course of a decade working first as a fitness instructor and later expanding into nutrition.
"I have had really good luck with people selling me good quality equipment and passing it on to me, and getting it from other fitness studios that have closed," she said. "That was the benefit of working for 10 years at six different studios."
Watkin's new venture is the latest in the local health and fitness scene. Not far from Happy Body Space, yoga studio YogaSix plans to open another local outpost at The Ella on Broad Street. Further afield, local spa chain Scents of Serenity Organic Spa has inked a lease in Winterfield Crossing, where the local Cyclebar franchise opened a new location late last year.
Health and fitness coworking concept finds happy space near Scott's Addition