Finding fast, healthy and flavorful food with Fresh and Foraged | Arts & Entertainment
3 min read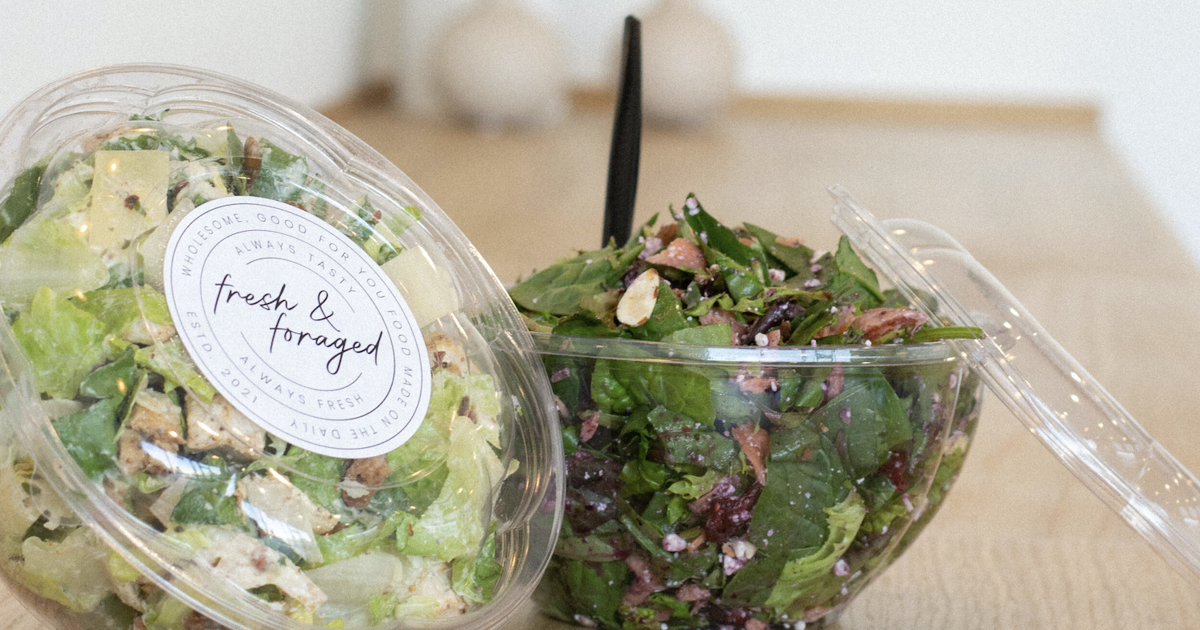 For students in search of a new lunch place off campus, Fresh and Foraged just opened its doors. Located in North Spokane, its main focus is anything that goes in a bowl: from salads to oatmeal bowls, to açaí bowls and more. Fresh and Foraged is sure to have something that will satisfy your pallet.
Jazmin Ely, the marketing director, said the idea for the business originally came about due to a lack of access to gluten-free and dairy-free options in the Spokane area.  The co-owners, Sarah Birnel-Davis and Cara Deno, have dietary restrictions, which leads to trouble finding places to eat out for the pair.
"What we really saw in the area is that it's hard to get a meal together where you and your friends who have these different dietary restrictions can actually sit down and have a meal together or grab a bite to-go," Ely explained. "Specifically for gluten-free, it's quite a challenge to find really good gluten-free food here in the area." 
Because of this, the co-owners decided to open up Fresh and Foraged, which provides healthy, delicious grab-and-go style food to people with dietary restrictions. Everything on the menu is gluten-free, and there are vegan and dairy-free options as well.
The name Fresh and Foraged came about after they talked to Maker and Made, which is a branding company in the area. They wanted to convey the freshness of the products they were using through the name of the business, which is how "Fresh and Foraged" came about. 
"We wanted to invoke, with the name, the freshness of the products," Ely said. "It was just a way to convey the freshness and sourcing here as much as possible." 
Fresh and Foraged opened its doors in early September. While the idea was to originally just serve salads, the restaurant has expanded their menu to include other items like açaí bowls, toast and even baked potatoes. During the harsh fall and winter months, people often crave warm foods, which is how they ended up adding items like the chickpea chili to the menu.
Grace Siemering and Natalie Veto, two seniors at GU, were able to try Fresh and Foraged after Siemering was recruited over Instagram to attend an event at the location. The space hosted a small event where people could come to try the food, take pictures and promote the opening on social media.
"I think it's really cute in there and aesthetically pleasing for sure," Siemering said. "I feel like it's very different from some other places in Spokane because it's not just your typical salad or anything [and] they have really unique dressings… I thought the people were super nice too." 
Fresh and Foraged has become a place where people from the Spokane area can go to grab a quick bite to eat, as well as sit down and chat with their friends and family.
"It's a little bit more of a takeout café vibe, so it was great because it's something you could take to go or eat half with a friend and then leave," Veto added. "It was a beautiful restaurant and store-front [and] it felt good to eat a good, healthy meal but be full afterwards." 
There is bar-like seating, a couch and additional seating near the window. Overall, the space has a very modern vibe, with bright white lights and calligraphed signs, perfect for college students. It is located at 410 E Holland Ave.
"We wanted to provide a fast, casual option up on the Northside since there isn't something like that up there right now…[and] it's been really exciting to see such a positive response, specifically with our Northside neighbors," Ely said.
Students who are interested in trying out Fresh and Foraged should be sure to check out their Instagram: @freshandforaged.pnw.
Sofia McKinstry is a staff writer. 

https://www.gonzagabulletin.com/arts_and_entertainment/finding-fast-healthy-and-flavorful-food-with-fresh-and-foraged/article_89d5369c-56b6-11ec-b4b6-2b440bbc7d8a.html