'Every Single Pet That Can Be Saved Is Saved'
2 min read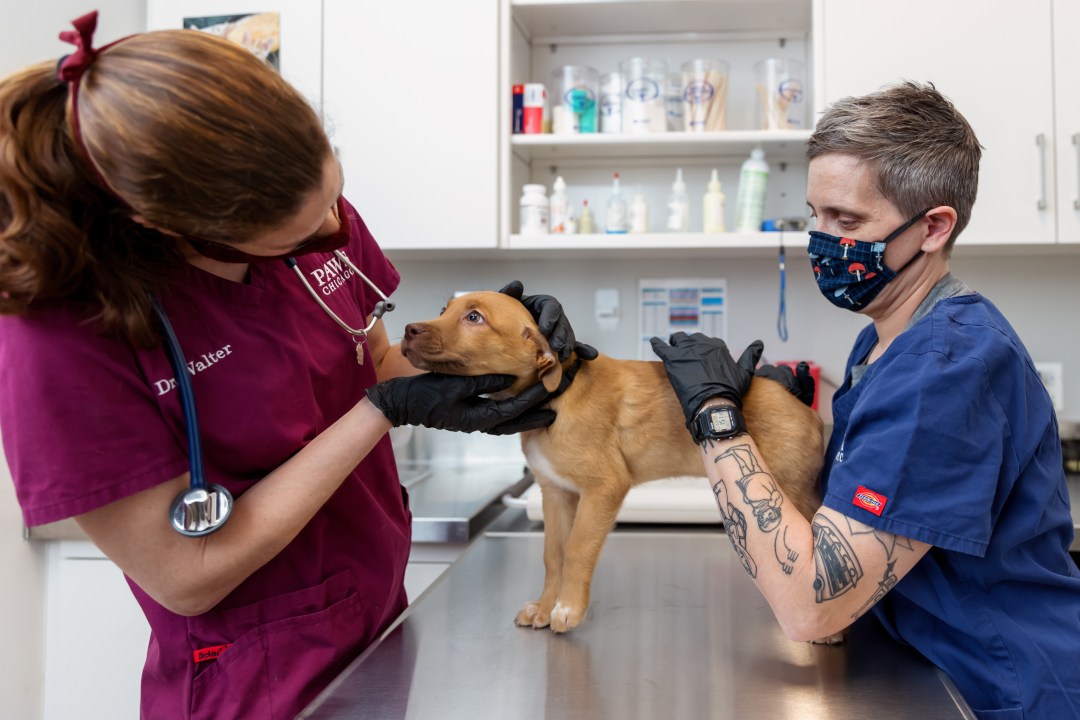 LITTLE VILLAGE — Cats and dogs from across Chicago and 13 states are now able to go to an animal hospital in Little Village to get world-class medical treatment.
On Wednesday, PAWS Chicago will unveil the completed Medical Center & Lurie Clinic, 3516 W. 26th St. The animal hospital has been operational for nine months, but it's now gotten its finishing touches, said PAWS CEO Susanna Homan. 
"Over the last few years, we've gone through this expansion and renovation campaign, and because of COVID, we haven't had a chance to show what we've built to everyone," Homan said.
The transformation of the medical center — from a spay and neuter clinic in a former bank lobby to a 30,000-square-foot facility suited for complex surgeries — has been more than four years in the making, Homan said.
Construction took four years because it was done in phases to make sure the center could stay open, she said.
The center's shelter medicine team is staffed with nine veterinarians, 29 veterinary technicians and dozens more animal care specialists. On any given day, the center can provide hospitalization to 200 pets, according to PAWS.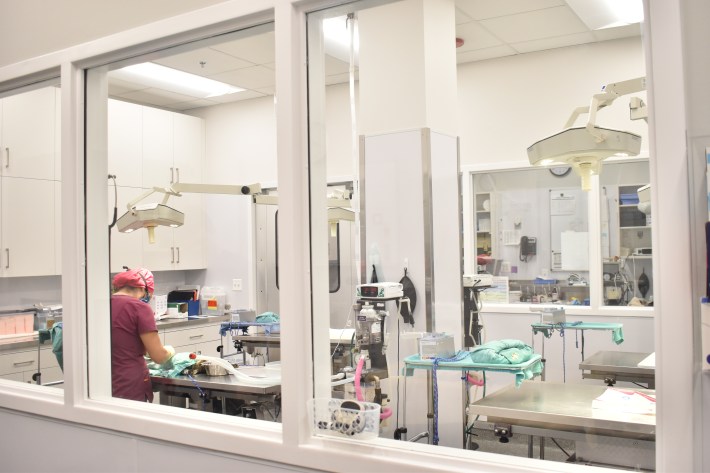 "We now have the ability to support this ecosystem in a bigger way to make sure that every single pet that can be saved is saved," Homan said. "That's our mission."
The medical center is on the Southwest Side because that's where PAWS Chicago saw the greatest need, Homan said. The center is committed to serving as an animal hospital for the community, offering heavily subsidized or free surgeries for residents in targeted ZIP codes, she said. 
Since PAWS was founded in 1997, the no-kill shelter has performed almost 280,000 low-cost or no-cost spay/neuter surgeries that have reduced Chicago's dog and cat euthanasia rate by 91 percent, according to the shelter. 
"I think people should be really proud to know that one of the best animal welfare organizations in the country is located in Little Village," Homan said.
Listen to "It's All Good: A Block Club Chicago Podcast" here:
https://blockclubchicago.org/2021/11/01/paws-chicago-unveiling-expanded-medical-center-in-little-village-every-single-pet-that-can-be-saved-is-saved/