Dentists offer variety of specialties to benefit patients | Health
4 min read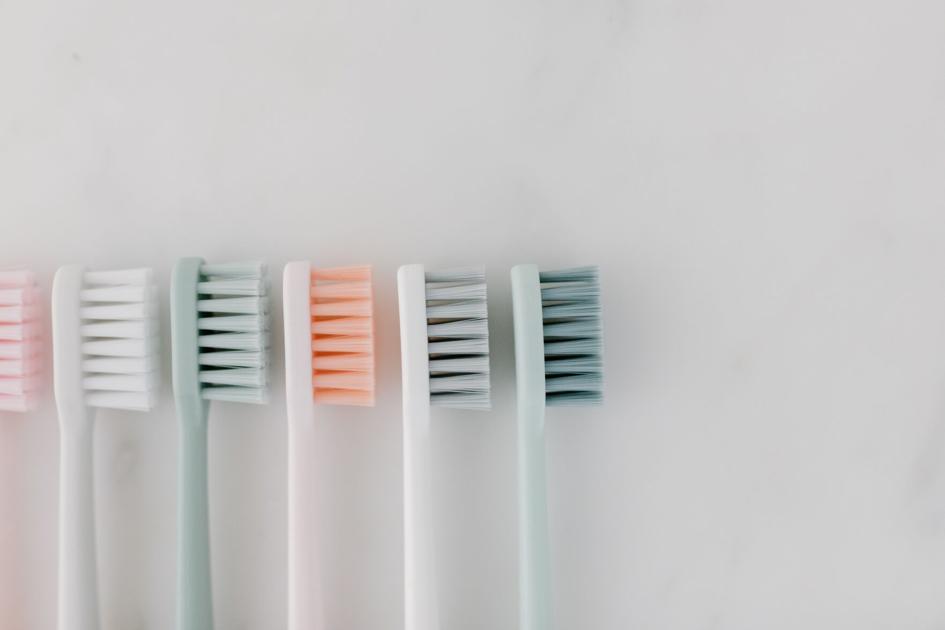 When people think of the word "dentist," they generally think of someone who simply looks at teeth and gums, scrapes and cleans away every six months. But is every dentist exactly the same? While there are general dentists, there are many dentists with specialties that dive deeper into the field.
Dr. Salvatore Epsosito, maxillofacial prosthodontist at Esposito & Whitmyer in Beachwood; Dr. Phillip Michaelson, endodontist at Professional Endodontics, Inc. in Bainbridge Township; Dr. Deena Sher, periodontist at Sher Smiles Periodontics & Orthodontics in Lyndhurst; and Dr. Jason Streem, periodontist with Periodontal Associates in Lyndhurst, all have different roles they play in the dentistry field.
Prosthodontists, endodontists, periodontists and oral surgeons are all dentists who have pursued advanced formal training in their respective specialties, beyond what they learned in dental school. Beyond that, Streem said they are board certified which he said is the highest level of academic achievement. For periodontists, he added, that's by the American Academy of Periodontology.
With regards to Sher and Streem as periodontists, they specialize in the treatment of all gum diseases, and perform surgery to place dental implants.
One of the big things periodontists are currently seeing, Streem said, is an increase of generalized gum inflammation and bleeding when people are flossing and brushing.
"This is because a lot of folks skipped out on their routine cleanings during COVID-19," Streem said. "So, we see general gum disease, which is basically a loss of gum and bone support for your teeth. We see folks who need teeth replacements with dental implants, we see folks who need an addition of gum thickness or bone thickness to regenerate support around the teeth."
For people with a "gummy smile," periodontists can change the length of people's teeth by changing the level of the gum tissue around the teeth.
Sher said when a patient first comes in, just like a general dentist does a new patient exam, periodontists will look at the full series of radiographs for the patient. Usually they get a copy of those from the patient's dentist.
"I do a full periodontal exam, taking a lot of different measurements around people's gum tissue and their teeth, and I take a whole set of intraoral photos with a camera," Sher said. "And then what I do with all of that information is I'm able to show patients their X-rays with their dental photos, so that I can clearly illustrate what's going on around their teeth."
As for an endodontist, Michaelson said he specializes in diagnosing and treating the diseases associated with the dental pulp, which is what a lot of people call the nerve of the tooth. It involves the differentiation of dental and non dental pain, as well as the management of root canal therapy, which removes that tissue within the tooth – which is what a lot of people refer as the nerve – to allow people to maintain the tooth in their mouth. This is as opposed to having it physically removed, which is an extraction.
"People present to an endodontist usually – but not always – because of oral facial pain, which may or may not be dental in origin," Michaelson said. "So an endodontist will differentiate and diagnose between pain that is tooth related and not tooth related. If the pain is tooth related, then an endodontist may be able to alleviate the pain with root canal therapy."
Esposito said the specialty of prosthodontics is a multifaceted specialty, because it involves the replacement, primarily, of teeth. However, there is a subspecialty beyond that specialty, which is called maxillofacial prosthodontics. This is a specialty involving the replacement of any part of the head and neck anatomy that is either missing or defective. Esposito said about 60% to 70% of his practice is taking care of people who have had neck cancer. For someone who has lost a nose, for example, can get a nose prosthesis made for them.
"It takes anywhere from six to seven appointments," Esposito said. "It starts with making impressions of patients' faces. In my case, I use wax to carve a nose that we would try on a patient's face to see whether or not it's the right size, shape, etc. Patients bring in little grafts of themselves before they have that surgery. And then we convert that wax into silicone and color it to match the patient's skin color. It is then held in place, generally, with skin adhesives."

https://www.clevelandjewishnews.com/features/health/dentists-offer-variety-of-specialties-to-benefit-patients/article_f47c9a6a-382c-11ec-b08f-dfafbf70780f.html