Charges: Utah County man posed as doctor, practiced medicine in his basement
3 min read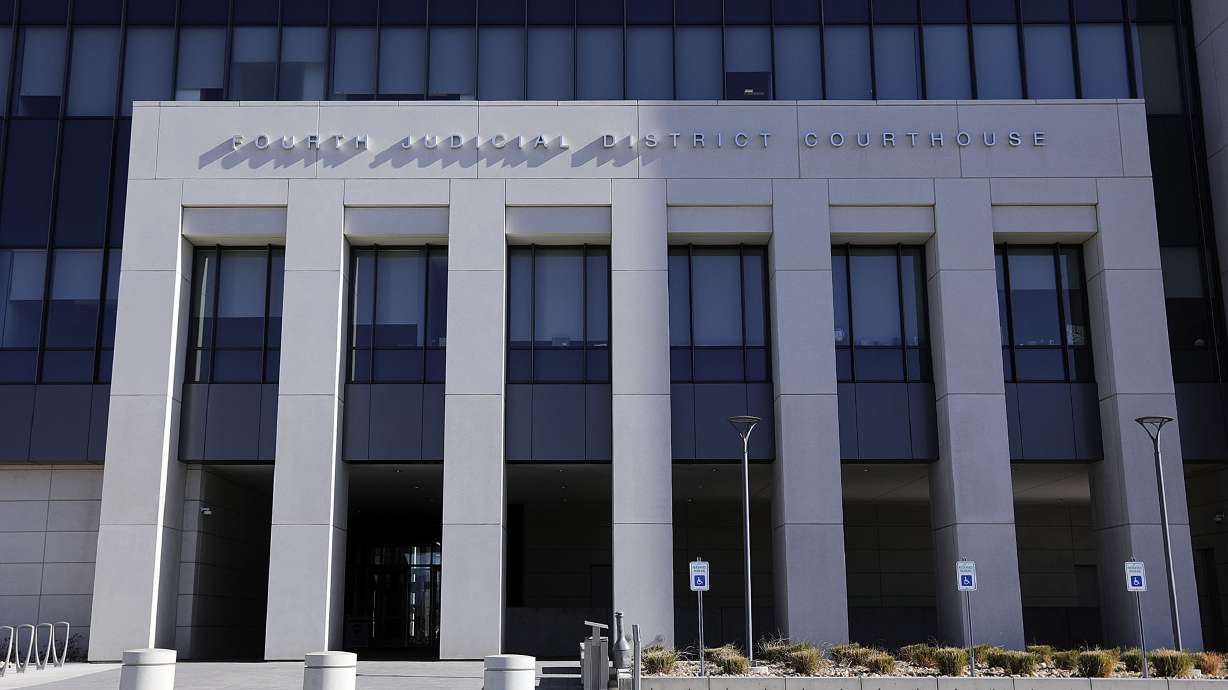 A Utah County man who prosecutors say had been illegally practicing medicine in his basement for possibly six years, including giving injections with syringes and intravenous needles, now faces numerous criminal charges. (Kristin Murphy, Deseret News)
Estimated read time: 3-4 minutes
SPANISH FORK — A Utah County man accused of offering medical services to undocumented citizens for years, even though he was not a licensed physician, now faces multiple criminal charges including aggravated assault for injecting people with a syringe and using an intravenous needle, according to prosecutors.
Edgar Flores Bobadilla, also known as Edgar Flores, 65, of Payson, was charged Friday in 4th District Court by the Utah Attorney General's Office with communications fraud, engaging in a pattern of unlawful activity and money laundering, all second-degree felonies; two counts of aggravated assault and three counts of forgery, both third-degree felony; unlawful pharmacy practices and unlawful professional conduct, both class A misdemeanors.
The investigation began in May when Payson police learned that Flores was allegedly practicing medicine out of his home and that he "only took patients on a referral basis, and only accepted patients who were illegal immigrants. Furthermore, the initial complainant reported that due to the malpractice, a patient had been permanently disfigured," according to charging documents.
Prosecutors allege that "Flores primarily victimized other undocumented residents who are easily intimidated and difficult to locate."
Flores is not licensed to practice medicine or prescribe prescription medication in Utah, the charges state.
In September, the attorney general's office launched an undercover operation and was able to get Flores to see one of their agents.
"During this operation, Flores claimed that he was a doctor and could diagnose and treat a multitude of ailments. He stated he was very busy treating a lot of patients with similar ailments with similar treatments. Flores claimed that he had diagnosed the undercover agent with multiple sclerosis, alongside other ailments, and could provide treatment," the charges state.
Flores told the undercover agent that he needed to pay $6,000 for multiple IV and injection treatments and also told him to keep it all confidential, according to the charges. He also told the agent there was no need to go to a pharmacy because he had all the prescriptions in his house, the charges state.
"Flores then prepared a syringe with an unknown substance to inject before the appointment was terminated," according to charging documents.
Payson police served a search warrant on Flores' trash and found "multiple medication bottles containing liquid forms of Novocaine, cocarboxylase, dimethyl sulfoxide, naloxone, and dexamethasone. The bottles appeared to be industrial use and did not appear in form often seen in prescriptions," the charges state.
Police say the bottles all had labels written in Spanish and appeared to have been shipped from Mexico.
On Tuesday, the Attorney General's Statewide Enforcement of Crimes Against Undocumented Residents task force served a search warrant on Flores' residence and found scattered medical supplies, an IV tower, blood transfusion equipment and "multiple other unidentified medical devices," in addition to syringes and IV needles — both packaged and used — scattered on shelves and bookcases, the charges state. Flores was arrested at the conclusion of the warrant.
A fraudulent Social Security card, driver's license and Mexican consulate card were all found in his house, the charges state.
Prosecutors have requested Flores be held on no bail, pending trial, saying that they believe he is a flight risk.
×
Related Stories
More stories you may be interested in
https://www.ksl.com/article/50277528/charges-utah-county-man-posed-as-doctor-practiced-medicine-in-his-basement-