ASM Global and DoorDash Form Multi-Venue Partnership to Elevate the Guest F&B Experience
3 min read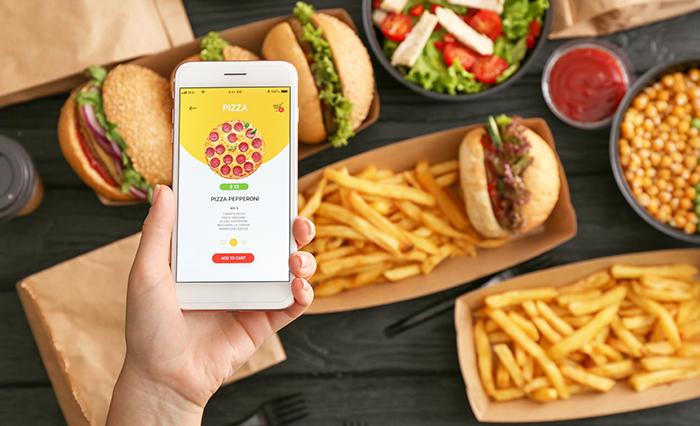 ASM Global and DoorDash Form Multi-Venue Partnership to Elevate the Guest F&B Experience

Accessing their favorite food and beverage cravings while at a trade show or business conference is about to get a lot easier for many event attendees. Leading venue management company and live event experience producer ASM Global has launched a long-term partnership with on-demand food delivery service DoorDash to deploy industry-leading mobile technology dining solutions at ASM Global venues nationwide. 
As ASM Global's official "On-Demand Delivery Platform" partner, DoorDash will be launching its services at ASM Global's top North American convention centers, arenas, stadiums and theaters in the coming months. The two companies will partner to create seamless live event dining experiences that will allow attendees to skip traditional food and beverage lines and order in-house food and beverage offerings within the venue for pickup. 
According to ASM Global officials, by integrating DoorDash's dynamic platform into their hospitality offerings, ASM Global SAVOR venues will be able to provide a uniform mobile food and beverage ordering experience. For the first time across a venue portfolio, guests will be able to leverage the same convenience and opportunity they're used to using to order their favorite food and drink while at a business convention, concert or sporting event.  
"Our multi-year focus on redefining the guest experiences of the future has connected us with the industry's most advanced technology and service providers," explained Shaun Beard, ASM Global executive vice president of SAVOR, ASM's culinary division. "This new collaboration with DoorDash allows us to provide our in-venue event attendees with powerful, friction-free hospitality ordering solutions as well as creates greater efficiencies and new revenue opportunities for our ASM business partners in all the markets that we serve." 
While on-site, guests simply scan a QR code, download or open their DoorDash app to access the venue's concession menus and premium experience options, after which SAVOR employees prepare and service the orders. Once their order is ready, attendees then receive an alert within the app that lets them know their food is ready for pickup. 
"We're thrilled to partner with ASM Global to bring convenience on-demand to [attendees] so they can skip the lines and spend more time enjoying [the live event experience]," said Kofi Amoo-Gottfried, chief marketing officer at DoorDash. "We're always looking for new ways to meet consumers' ever-evolving needs, and we look forward to leveraging our platform to bring them a reliable experience at some of the most notable venues nationwide." 
While ASM Global has offered mobile ordering via a non-branded technology in many of its facilities since 2016, the DoorDash partnership is designed to take the online ordering experience to a higher level, Beard added. 
"[This partnership] has allowed ASM/SAVOR to bring best-in-class mobile technology, along with a highly recognized mobile ordering brand, at the best price value into our facilities, all coupled with SAVOR's experience of facilitating mobile food service operations," he said. "With the global uses of mobile technology on the increase since 2020, our mobile technology strategy supports SAVOR's revenue and customer satisfaction initiatives."
Starting with arenas and stadiums due to high customer demand, the first DoorDash installation will launch at the Toyota Arena in Ontario, Calif. on June 11.
Don't miss any event-related news: Sign up for our weekly e-newsletter HERE, listen to our latest podcast HERE and engage with us on Twitter, Facebook, LinkedIn and Instagram!

https://www.tsnn.com/news/asm-global-and-doordash-form-multivenue-partnership-elevate-guest-fb-experience