5 Ways having a job can change your life positively
5 min read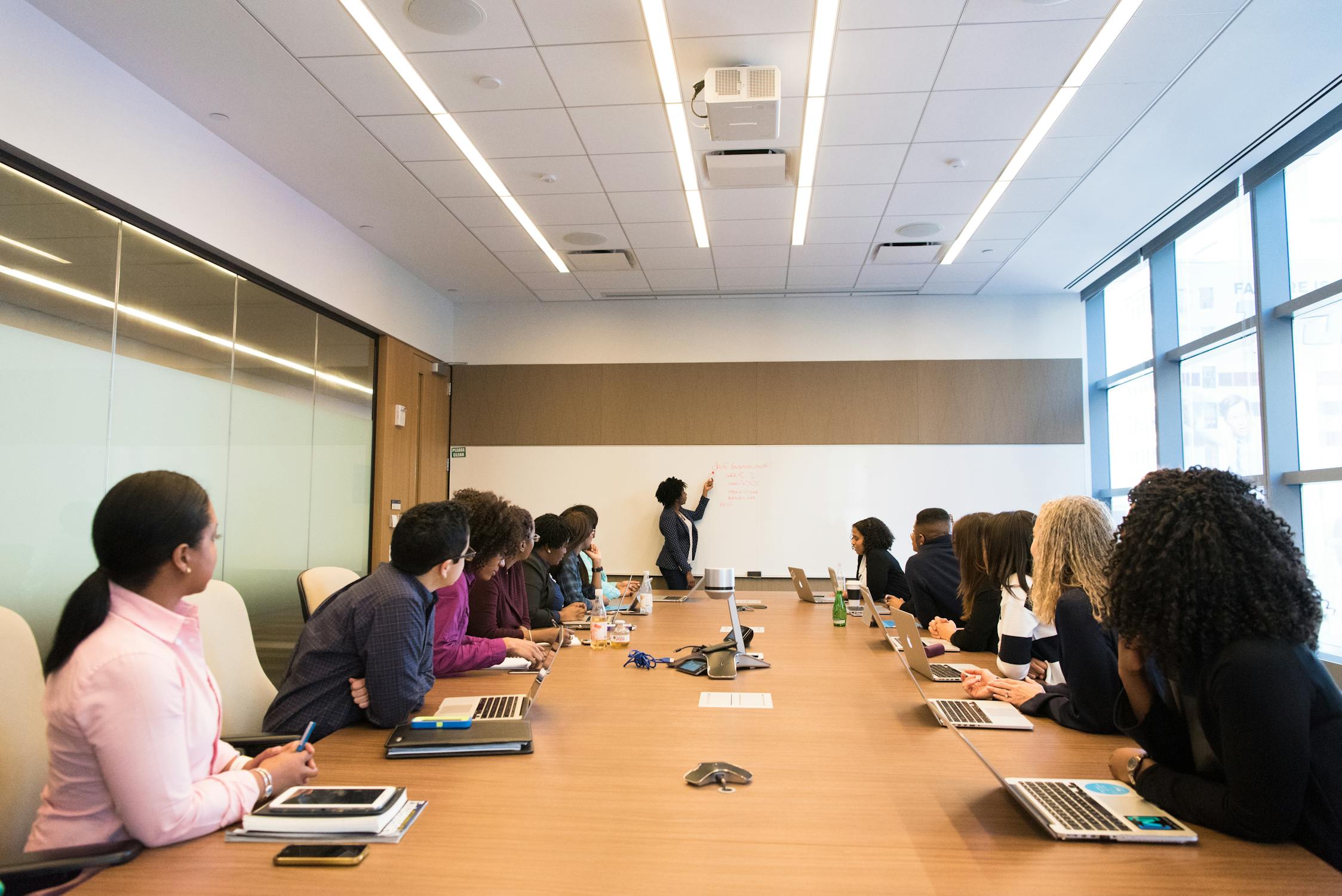 While some jobs can lead to stress and burnout, working in a supportive workplace can actually have life changing benefits.
Getting a job that's right for you can have a positive impact on your physical and mental health by helping you stay active and giving you a sense of purpose. Work can also help you connect with other people, learn new skills and contribute something meaningful to your community.
Finding work and holding down a job isn't always easy. For people living with injury, illness or disability, it can be especially challenging at times.
If you're having trouble finding work that's right for you, you may be eligible for tailored employment support at no cost. Find out more about how you can access support finding jobs for people with disability.
Here are 5 ways that having a job can change your life for the better:
1. Connect with other people
Having a job gives you the opportunity to meet other people, make friends and increase your support network. When you're part of a team, you can use your own skills, experiences and differences to help others.
In many jobs, you'll get to meet people from other walks of life, whether that's customers, colleagues or collaborators. Learning about other people's experiences and points of view can be enriching. It can give you tools and ideas to make better decisions in your own life.
Having healthy social connections is crucial for mental well being. Many people find that work gives them a chance to interact with others in a meaningful way. For people who find it hard to connect with others socially, work provides a structure for social interactions. It can be easier to connect with others when you have something in common.
2. Have more control over your life
Working can help you feel more in control of your life and the decisions you make. By earning your own money, you have more financial freedom to purchase things that are valuable to you. You might be able to improve your accommodation situation, join in with social activities more easily or access better healthcare.
Earning money from work can also help you plan for long term goals and dreams. When you have more control over your money, you can take steps to shape your life the way you want it to be.
Working can also help you grow in confidence and self-trust. As you learn new skills, work with other people and achieve goals at work, it can help you feel more confident in other areas of life too.
3. Learn new skills
Having a job is a great way to learn new skills and get better at the skills you already have. Using your skills and talents at work can feel deeply satisfying, especially as you get better and better.
Gaining job-related skills can help you work towards long term employment goals. It might lead to a promotion in the future, or allow you to apply for your dream job. Getting on-the-job experience can help you feel more confident when taking your next career steps.
You can also pick up soft skills at work, like how to communicate effectively, how to deal with conflict or how to problem-solve when challenges arise. These types of skills are beneficial for your work life, but they can also have many benefits for other areas of your life as well.
4. Do something meaningful
For many people, work provides routine and structure in their lives. This can help you feel more in control in life, and provide a sense of stability and predictability. For some people, work gives them a reason to get out of bed each day. Knowing you have something important to do or a team that's relying on you can be a good motivator.
Working in a job that aligns with your interests, passions or values can give you a sense of purpose and meaning. It can help you feel like you're contributing something important to your community. Knowing that your work is helping others can boost your mood and quality of life.
You don't have to be working in your dream job for work to be meaningful. If your family is the most important thing in your life, working to provide for them can be deeply meaningful. For some people, working and earning money gives them the freedom to do their hobbies, travel or have a lifestyle that's meaningful to them.
5. Work towards your goals
Working helps you set goals and take steps to achieve them. This might include short term goals, like saving up for a holiday, buying a car or making new friends. Having a job can also help you plan for long term goals, like leading a certain lifestyle, buying a house or paying for your child's education.
Working can also help you achieve your employment and career goals, whether you want to get a promotion, work in a dream job or complete a particular project. When you achieve goals that you've been working towards for a long time, it can feel deeply satisfying.
Getting support to find a job
Finding work where you can thrive isn't always easy. Unfortunately some jobs and workplaces can be a source of stress or burnout. But when you find a job that's a good fit for you and a supportive work environment, it can change your life for the better. If you're having trouble finding a job that's right for you, it's important to reach out for help.
In Australia, you can access employment support at no cost through programs such as Disability Employment Services and Workforce Australia. Having the right support can help you find work where you can meet people, learn new skills, improve your well being and achieve your goals.