10 Best Toothpaste Recommendations from Dentists
5 min read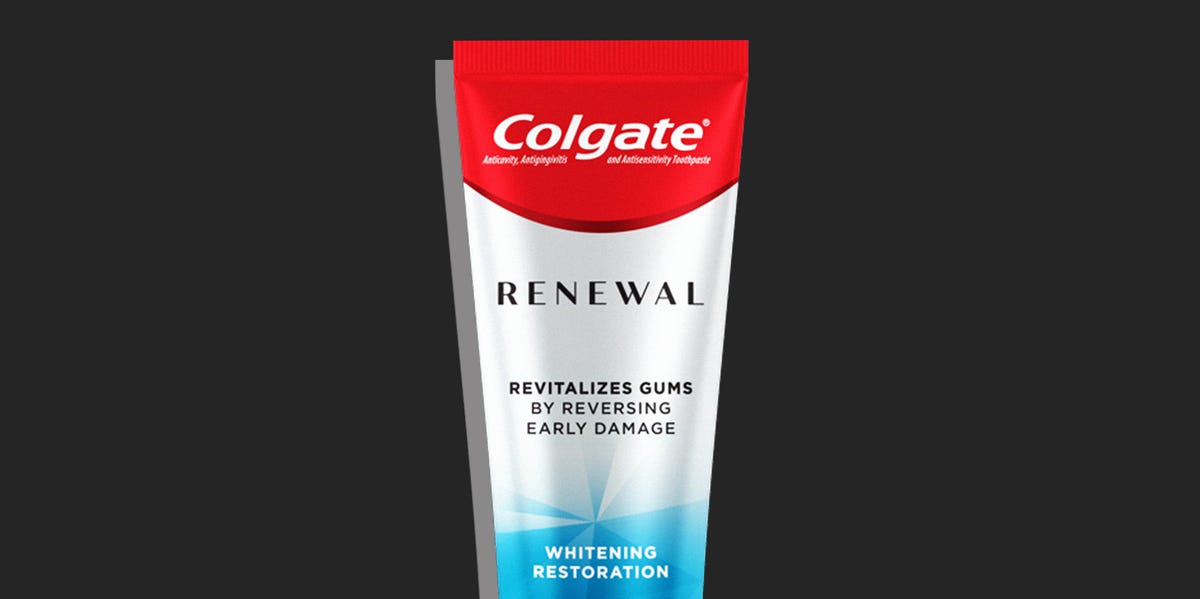 The taste of the toothpaste was too strong. That's what I most remember when first brushing my teeth as a kid. And it was always one of the milder options, too. I was practically forced every morning and evening to reach for the tube and brush, but after getting my first cavity and having to suffer in the dentist's chair, I was determined to not relive that experience. I began to scrub and floss my teeth two, sometimes three times a day: as soon as I wake up in the morning, sometime around noon (if I'm at home), and then right before I go to bed. In fact, now, the stronger the flavor of my toothpaste, the better. And I have been cavity-free ever since.
It goes without saying that toothpaste is necessary to prevent tooth decay, gingivitis, oral disease, and bad breath, along with brightening teeth from all the coffee I (and probably you, too) consume daily. The key element that does all this is fluoride.
"Anti-cavity agents that prevent tooth decay are something we look for in toothpaste," says Marc Sclafani, the co-founder of One Manhattan Dental. "Fluoride is a major ingredient, whether it's sodium fluoride, stannous fluoride, or monofluorophosphate. We also look for desensitizing agents such as potassium nitrate, and antimicrobial agents such as stannous fluoride, pyrophosphate, or zinc."
There are also other components like baking soda and charcoal that help whiten teeth. Still, everyone's biology and daily routine is different, so what works best for others may not work for you. "It's really about knowing yourself and what you need protection for," says Dr. Dr. Raimondi, the other founder of One Manhattan Dental. "You want to look for a toothpaste that gives you the best chance at preventing problems and supporting health based on your personal needs."
To that end, we asked Dr. Sclafani, Dr. Raimondi, and Smile Direct Club's Dr. Jeffrey Sulitzer—along with going through the American Dental Association's Seal of Acceptance—to help us create a list of highly vetted products: the 10 best toothpastes to give you a bright, healthy smile that you so deserve.
Premium Fluoride Toothpaste
"A great option for toothpaste is the Smile Direct Club Premium Fluoride Toothpaste, which will help fight cavities while making sure your teeth stay white," says Dr. Jeffrey Sulitzer, chief clinical officer at Smile Direct Club. "Most toothpastes that include fluoride can reduce plaque, remove tartar, and clean and protect teeth."
Healthy Gums Toothpaste
From the aloe vera to the peppermint, The Natural Dentist's toothpaste does as much for eliminating bad breath and whitening your teeth as it does protecting from bleeding gums and rotting chompers. Plus, it's pretty, well…natural. According to Dr. Sclafani, "it has the least amount of additives and is free of sulfate."  
Pro Health Advanced Fluoride Toothpaste
When it comes to dental care, Crest is the name to know. The label has a large number of products with the ADA's validation. But the one that tops our list is the Pro Health, because, as its name clearly delineates, it does the most in giving you a healthy smile at the professional level. It has garnered the ADA stamp because if its ability to deter gingivitis, gingivitis, and bad breath.  
Dental Care Fluoride Anticavity Toothpaste
The name Arm & Hammer probably needs no introduction; the brand has been around since the mid-1800s, becoming synonymous with baking soda, a chemical that whiteness teeth effectively. The ADA had has verified all this, Not only that, but it is rich in hydroghen peroxide, which erodes acids that'll damage your bright smile.  
Renewal Whitening Restoration Gel Toothpaste
Not only does this Colgate product whiten your teeth to stunning effect, it also safeguards your gums from gingivitis. It's so good, in fact, that we named the best toothpaste of 2021. 
Activated Charcoal Whitening Toothpaste
Though fluoride-free, this intensely-flavored peppermint toothpaste has the ADA's seal of approval. It is charcoal-based product, filled with silica and antioxidants, which will protect your teeth from deteriorating while brightening your chompers.   
On-the-Go Anticavity Toothpaste Tabs
As its name suggests, this toothpaste is great for traveling both long distances and short. All you need to do it pop one of the tablets, sans water, and start brushing once you start to feel the fizz. It's so handy that it was also includes in our annual grooming awards.   
Sensitive Toothpaste
Colgate's Renewal toothpaste is great (see above), but if your teeth and gums are  need some extra TLC, the brand's Sensitive toothpaste, according to Dr. Raimondi, is the better option."Everyday toothpastes I gravitate towards are sensitive toothpastes, [especially] Colgate Sensitive," he says. "This is because it has fluoride, is mildly abrasive, and has a pleasant taste that most people would find satisfying."
Fresh Breath Enamel Toothpaste
Almost ever dentist swears by Sensodyne Pronamel, because of its ability to fortify the enamel in your teeth and pacify pain activity (a result of the potassium nitrate). "Sensodyne Pro Enamel is also a good option that's SLS [sodium laurel sulfate]-free and detergent-free, but that still has fluoride," says Dr. Sclafani. 
Activated Charcoal Epic Teeth Whitening Fluoride Free Toothpaste (4-Pack)
Hello is not just the name of a great Adele song, it is also one of the best purveyors of toothpaste, according to both the ADA and Dr. Raimondi. "For a holistic homeopathic option, I recommend Hello," he says. "They make several options that are less traditional and more on the fun side. They also have a good charcoal toothpaste. It's great before an event, date night, or photoshoot but can be too abrasive for daily usage."
This content is created and maintained by a third party, and imported onto this page to help users provide their email addresses. You may be able to find more information about this and similar content at piano.io
https://www.esquire.com/style/grooming/g38393314/best-toothpaste-men/